evian x Coperni
This year, evian collaborates with Coperni, the pioneering luxury fashion brand to design a premium limited-edition bottle embodying creativity, elegance and innovation.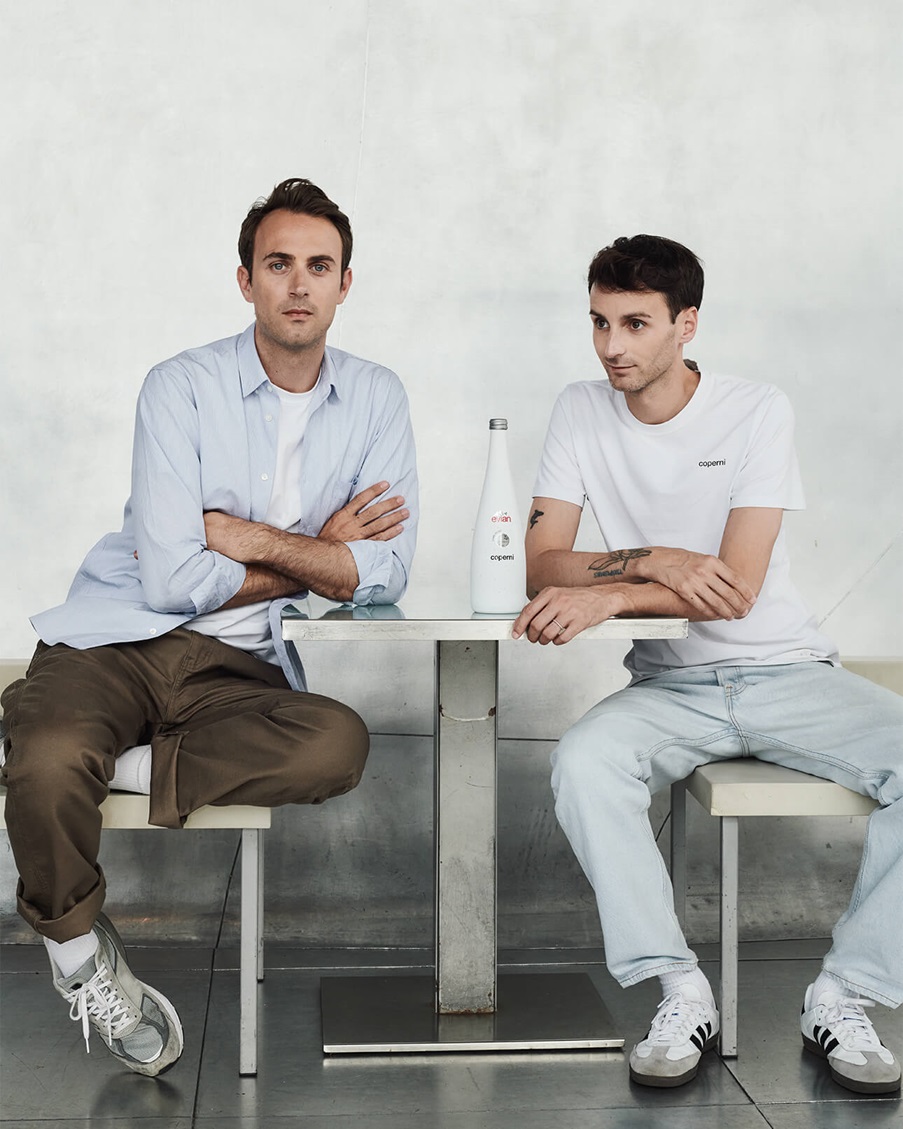 Known for combining technical innovation with Parisian refinement, Coperni also infuses a fresh and rejuvenating vision into the world of fashion, a spirit that evian embraces fully. The designers' creations exude a timeliness that transcend both fashion and art, which has drawn the inspiration for this partnership between two French icons.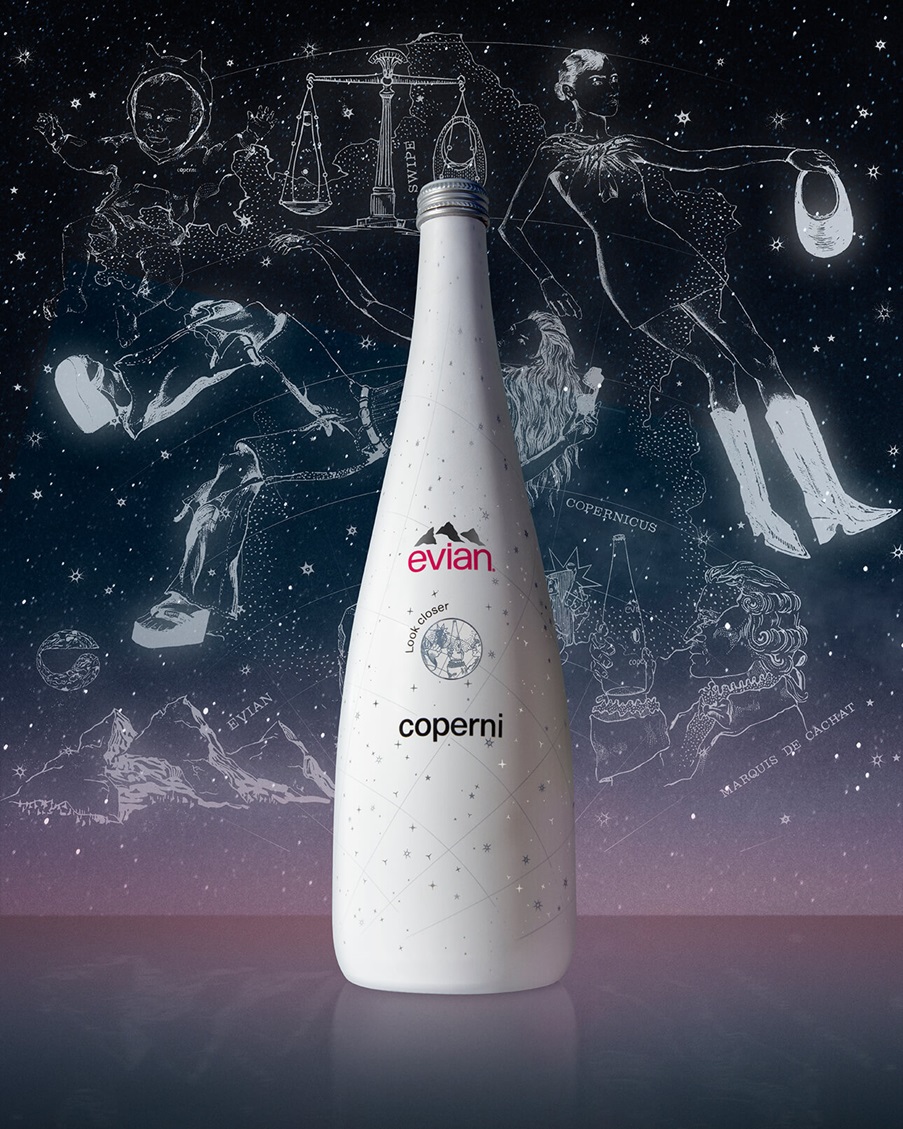 Honoring Coperni's namesake – the pioneering astronomer Copernicus – the bottle's innovative design features a constellation depicting a mythological history of the two brands, a world to immerse in through the bottle.
Look closer…
Have a closer look to the window through the lens of two iconic French brands, and let yourself be taken on an artistic voyage to a world populated by elements dear to both brands… …fusing poetry, innovation and life in a mesmerizing dance of creativity and imagination…
…embodying the purity and youthful essence of life, the spirit both brands embrace…
…capturing the harmony of art and science, the balance of the two brands.
To celebrate the launch, evian and Coperni partnered with creative director Camille Summers-Valli on a campaign film set at the iconic Georges, on the roof of the Centre Pompidou. They illustrate how human interaction can lead to playfulness and imagination, by transitioning from real life moments to inside the bespoke world of the evian x Coperni constellation.