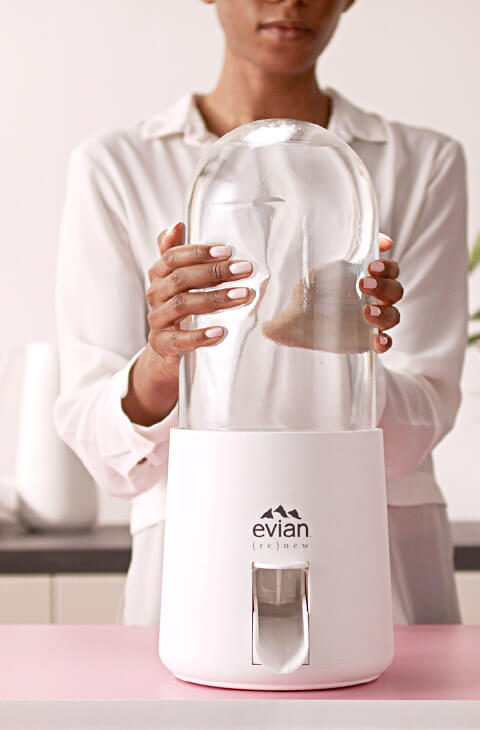 (re)think the way you drink. ​
Sustainability meets design in (re)new: evian's latest ground-breaking innovation. ​
A unique appliance providing evian natural mineral water at home, with a 60% plastic packaging reduction*. Now available for pre-order.
* Compared, per litre of water, to a 1.5L evian® bottle (3.33 x 1.5L evian® bottles)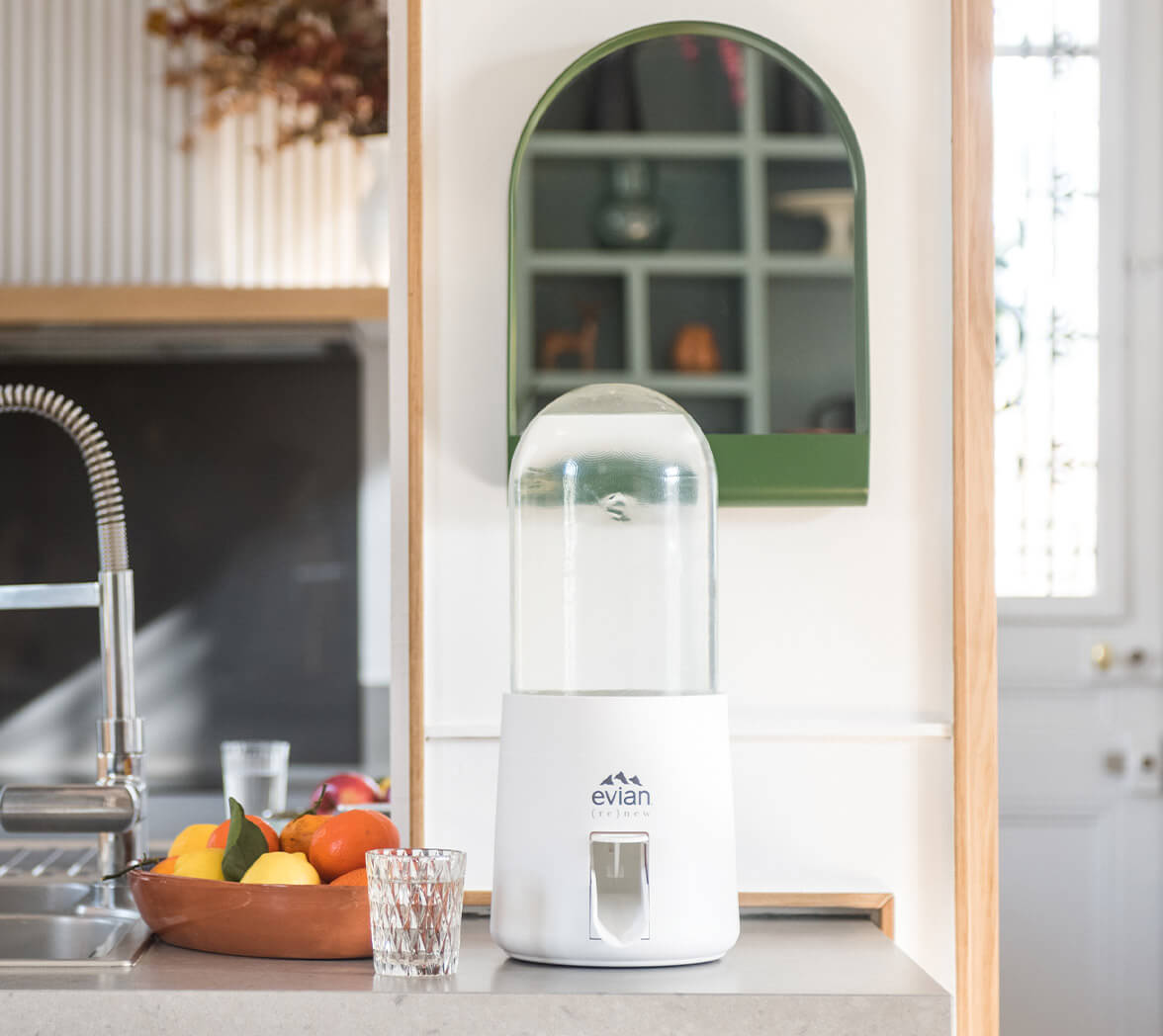 Created and championed by Virgil Abloh, Creative Advisor for Sustainable Innovation Design for evian, (re)new is a modern and minimalistic design achievement made to become your new favorite interior design piece. The new water appliance features a unique collapsible 'bubble', taking a new shape after each use, revealing an ever-evolving sculpture.
All the iconicity of evian, reimagined for home.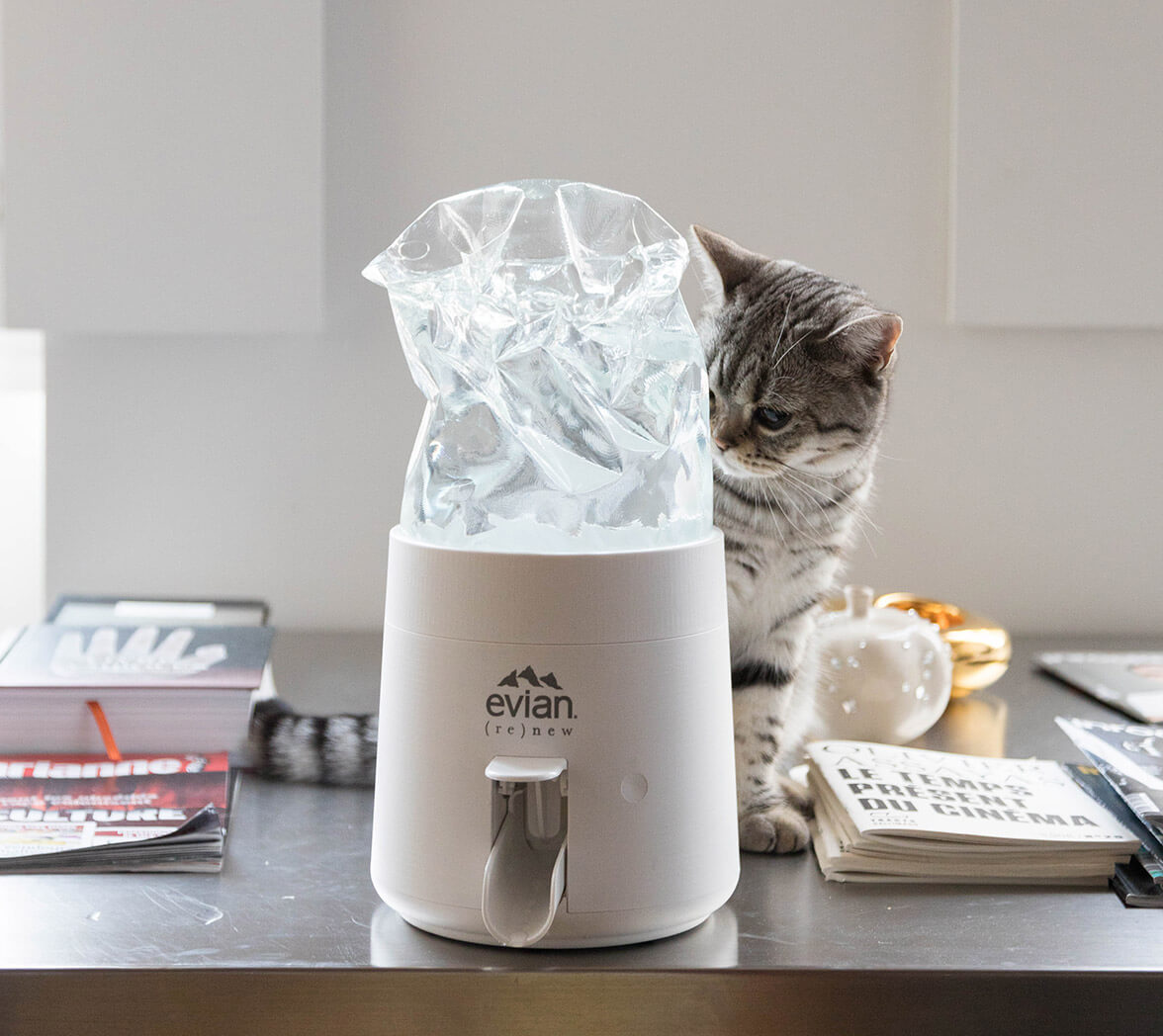 Sustainability takes shape
(re)new is our latest step towards a more sustainable future and our 2025 circularity commitment.
The new collapsible 5L 'bubbles', sitting atop a beautiful contemporary base, are made of 100% recycled plastic (rPET) and use 60% less plastic than a standard 1.5 liter evian bottle. A significant milestone in reducing packaging and our carbon emissions and keeping virgin plastic out of nature.
We are dedicated to continuously finding new sustainable ways to bring evian water to you.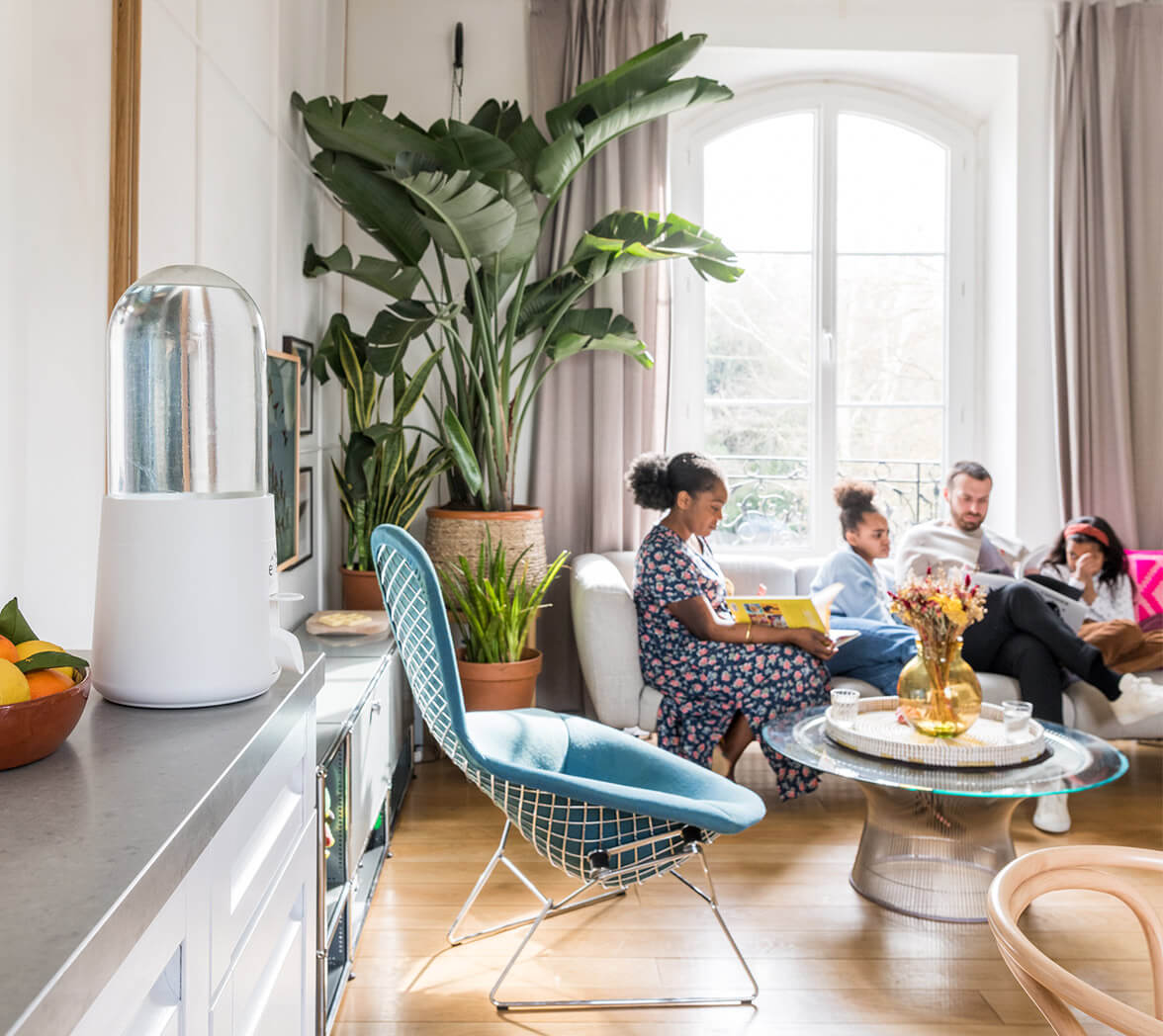 (re)new is designed with family hydration at heart. The innovative design makes it the home's centerpiece, providing pure natural water from the French Alps to parents and children alike at any time of the day. Going out? (Re )new has been created to be paired with the Virgin Abloh x Soma refillable bottle launched last year so that you can stay hydrated wherever you go.
Discover the evianxSOMA bottles
How to set up your (re)new?
Discover how to set up your (re)new in few simple steps.