The new evian "Drink True" campaign celebrates authenticity, transparency and honesty, reflecting the naturally occurring electrolytes of evian's uniquely sourced mineral water from the French Alps.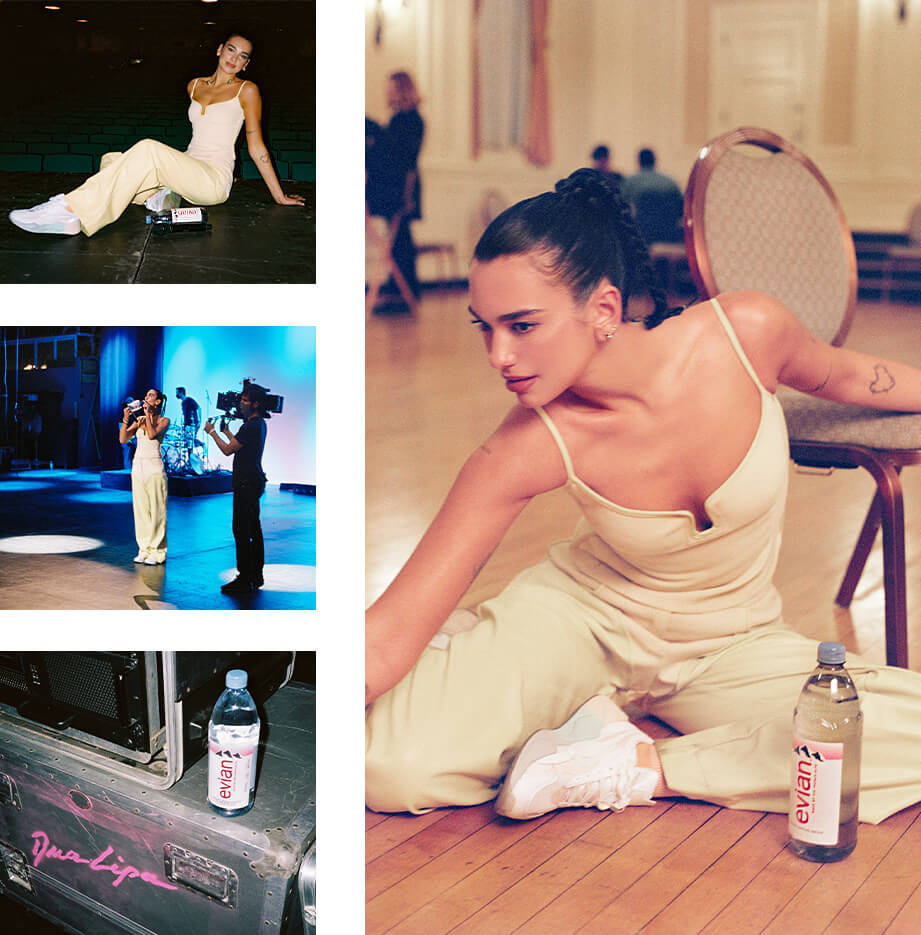 The campaign is launching with a film featuring evian's Global Ambassador Dua Lipa. Through seeing Dua Lipa in her most natural state, singing a capella, we are shown the power of letting your true self shine.​
"I had so much fun filming the new Drink True ad for evian. Stripping everything back to a beautiful and calm flow felt refreshingly different. It's not often I get the chance to pause and sing my music a cappella, so I hope the fans enjoy it. Being part of this campaign means a lot to me; I have always found that being true to myself is extremely empowering and I love that it is important to evian as well." ​
- Dua Lipa​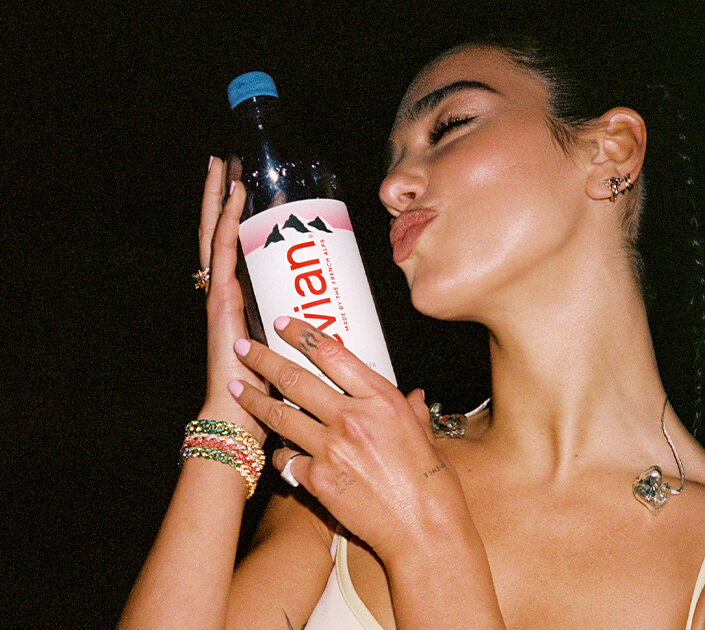 Dua Lipa was announced as evian's new global ambassador in July 2020, when she became the first female music artist to join the evian team. A champion of the young-at-heart, Dua empowers those who have new ideas and authentic energy that will challenge the status quo and regenerate the world; moving culture forward with their passion and consciousness.
We believe in all things true & natural. That's why we have left the making of our water entirely up to nature, even though that means taking 15 years to perfect. A true product of nature, evian is an invitation to live with integrity and drink true.​