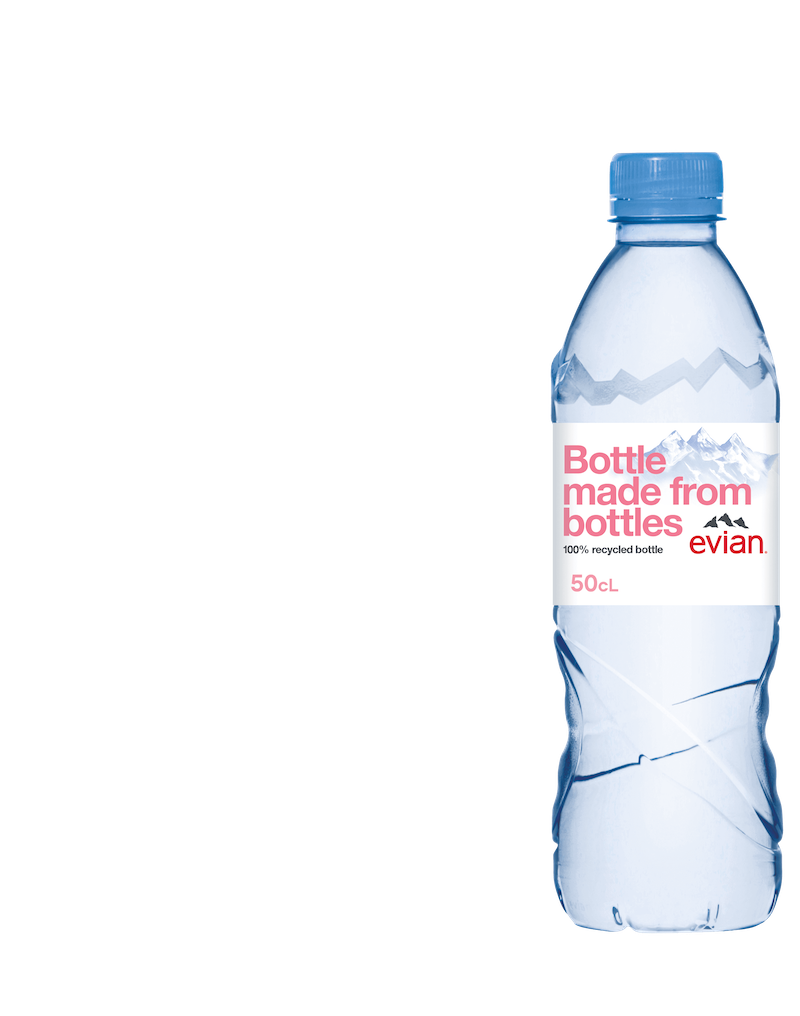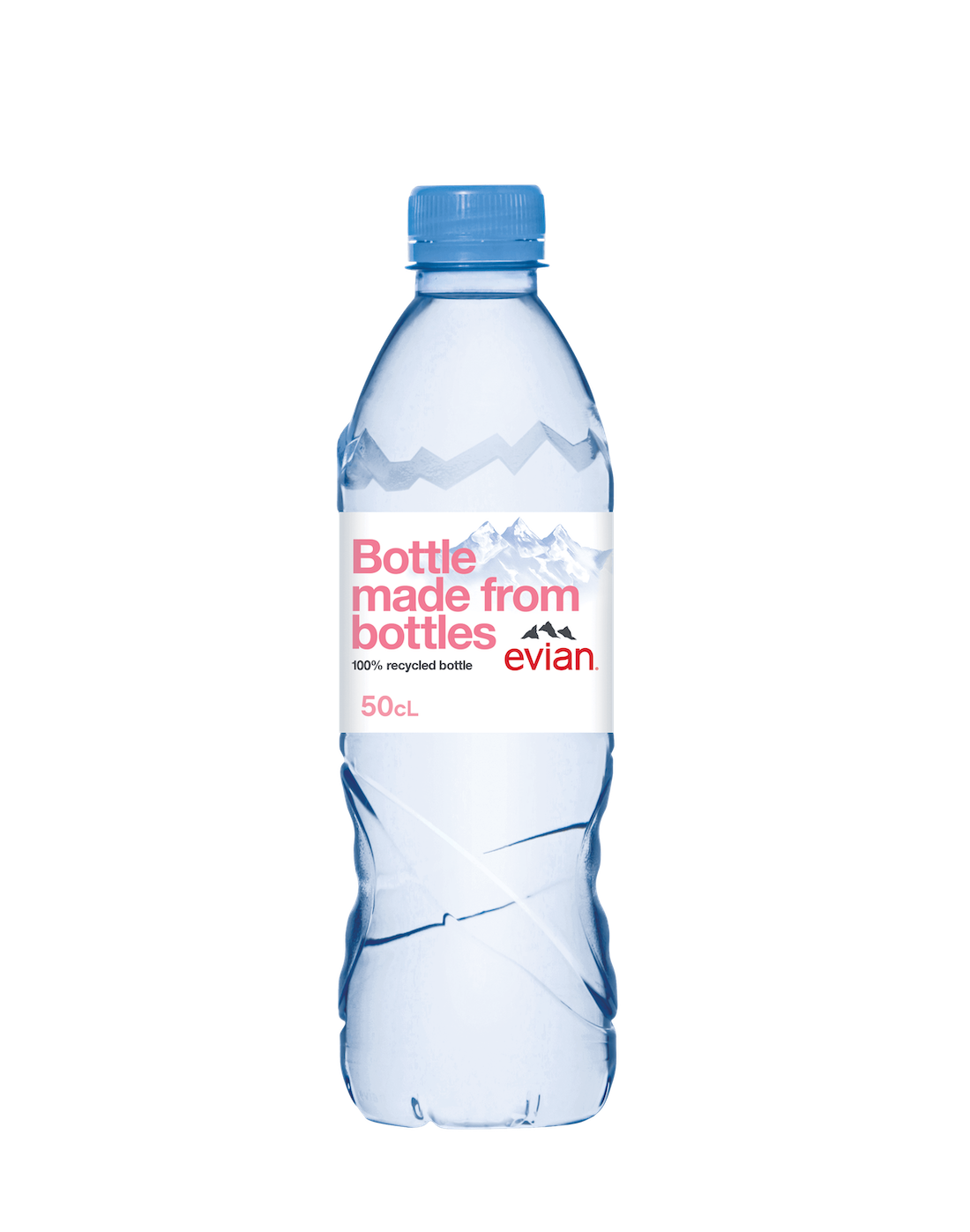 Bottles made from bottles:
Bottles, made from bottles: a key milestone in our sustainability journey to becoming a fully circular brand by 2025.

This new range of evian bottles, available in France, Germany, Switzerland, Belgium and the United Kingdom, are now made from 100% recycled plastic*. This plastic, called "rPET" for short, is made of previously used material that was collected and fed back into the recycling loop, cleaned and transformed to then be used to make bottles again.
evian natural mineral water is one of nature's many wonders. That's why we want to do our part in protecting nature. The great thing about this is that nature itself shows us how we can help.
Did you know, for example, that evian natural mineral water itself is part of a natural cycle? Water evaporates and enters the atmosphere. Then, it falls again in the form of rain and snow and soaks into the soil. It then takes a 15-year journey through the rocks of the French Alps before emerging once more as pure natural mineral water. It is this natural process that makes evian a 100% pure product of nature.
Using rPET allows us to avoid using virgin plastic to produce these evian bottles. Or put simply: "Bottles, made from bottles."
If plastic is only used once and then disposed of as waste, we can lose a valuable resource at the expense of nature. To get recycled plastic, empty PET bottles are disposed of via a dedicated collection system and recycled in order to be reused. Using rPET instead of virgin plastic preserves resources, saves energy, and ultimately contributes to keeping bottles out of nature. But what actually happens after the bottles are collected?
First, empty PET bottles are disposed in dedicated recycling bins.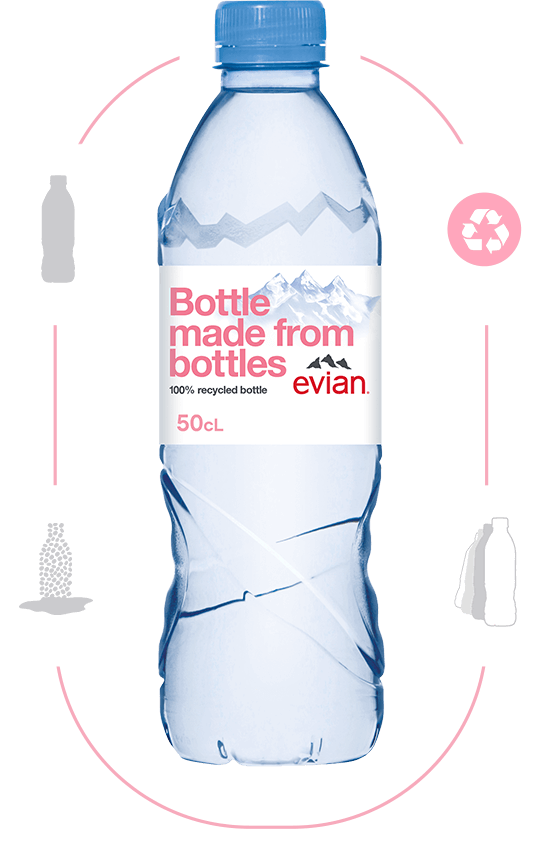 Next, the recycling bins are collected and the material in them is sorted according to color, size, and type; and excess residues are removed.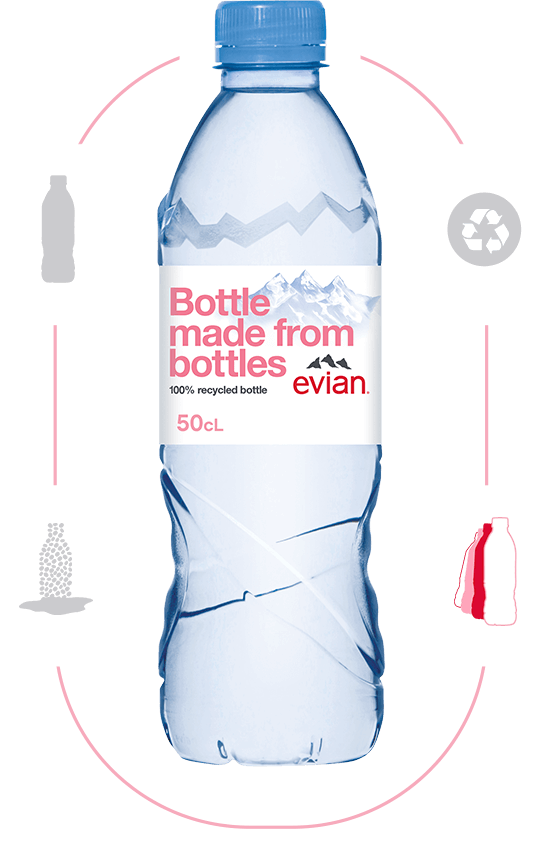 After that, they are thoroughly cleaned and processed into resin.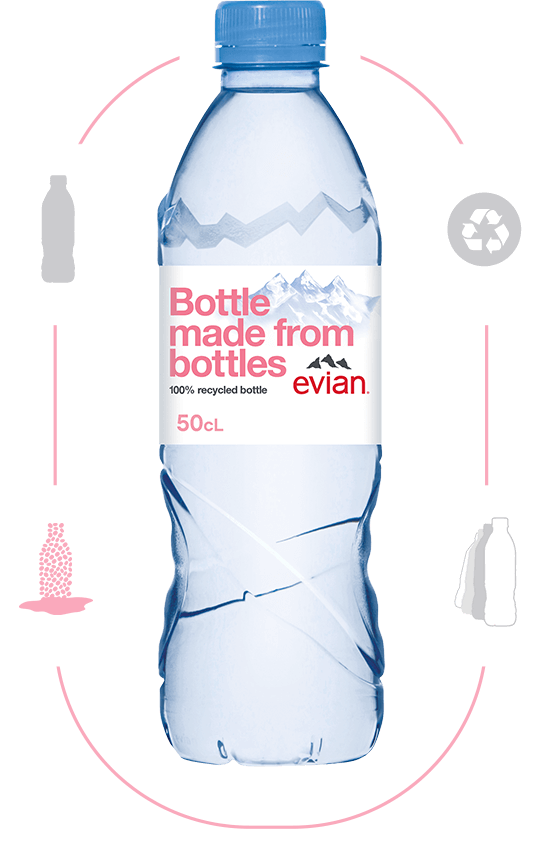 The resin is transformed and turned into the evian bottles you hold in your hand.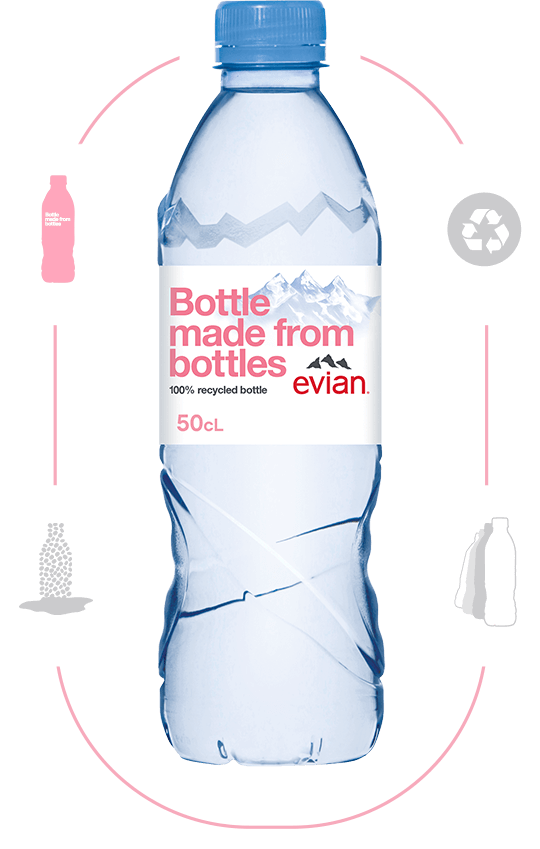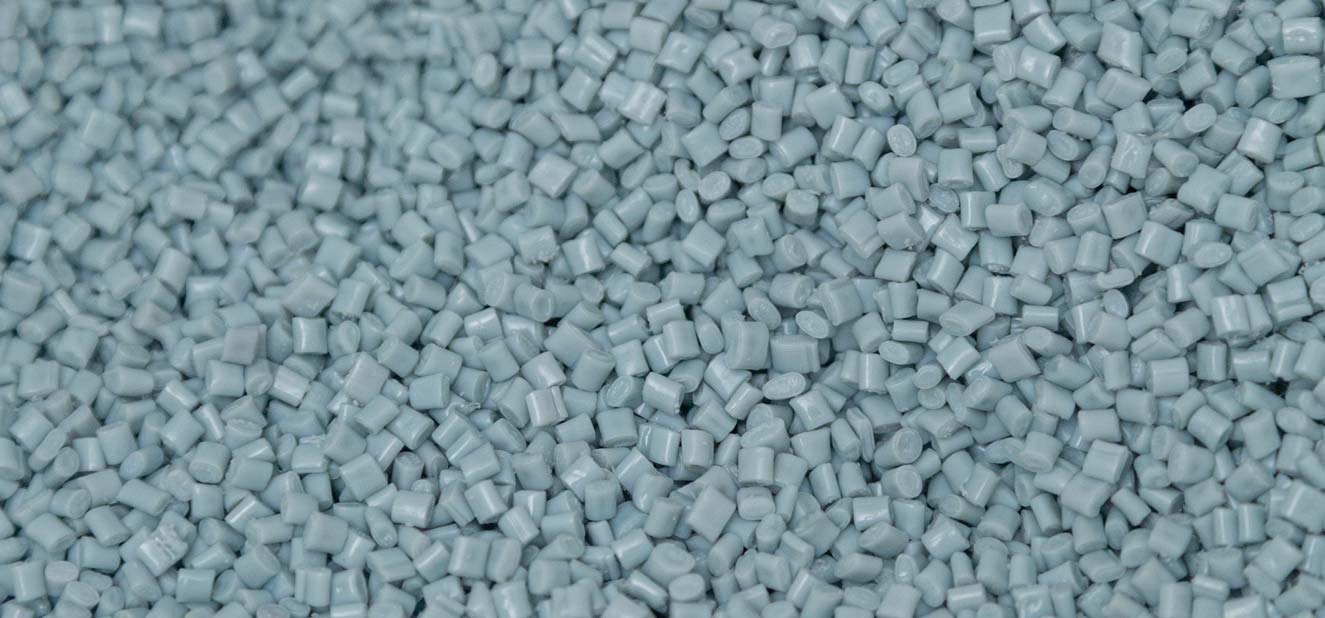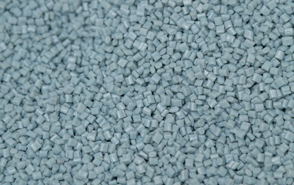 We choose rPET not only because it's a relevant material to transport our natural mineral water from source to consumer, but also because it's easy to recycle, it doesn't rely on fossil fuels and has a lower carbon footprint compared to bottles made from virgin plastic.
LEARN MORE ABOUT PACKAGING & RECYCLING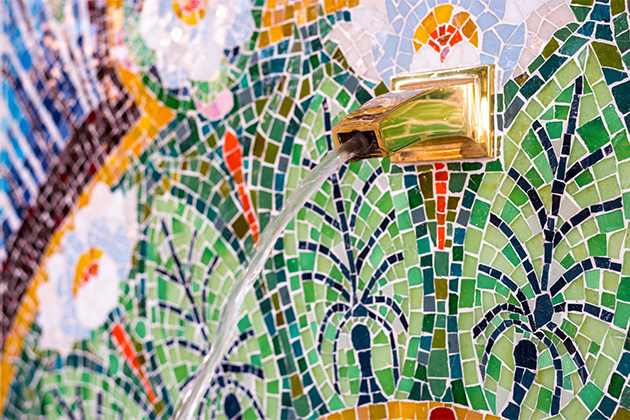 Is that where it all ends? Just like for any natural cycle, our commitment to the environment is ongoing. Examples of this include how we have worked with the Association for the Protection of the evianMineral Water Impluvium (aka APIEME) for over 30 years to help us preserve our source and promote sustainable agricultural practices in the Évian-les-Bains area, and a commitment to becoming a fully circular brand by 2025.
One of the many ways we work with APIEME is the establishment of the innovative Terragr'Eaumethanizer, which converts organic farm waste into natural fertilizer used by local farmers, while producing biogas to provide power for 1,200 inhabitants.