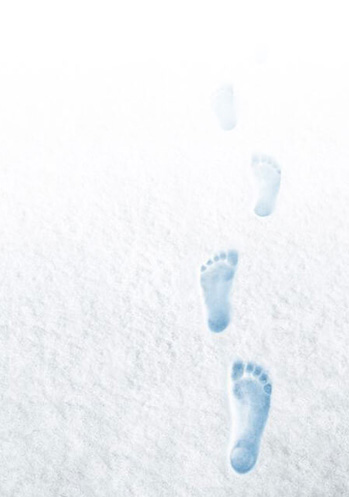 We're committed to operating sustainably by continuously working to measure and reduce our carbon footprint at every stage of our bottle's lifecycle: from the materials we use and produce, to bottling, transportation, and recycling.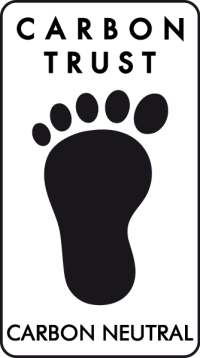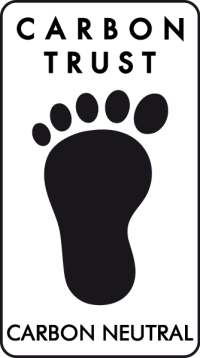 What does it mean to be carbon neutral? It means being certified as carbon neutral by an independent third party based on international standards.
We set our sights on becoming certified as carbon neutral and have achieved it by continuously measuring and reducing our carbon emissions at each stage of our bottle's life cycle: from the materials we use, to production, transportation and recycling. The emissions that remain are then offset through our work with Livelihood Funds that has planted 130 million trees. In April 2020, evian was globally certified as carbon neutral by the Carbon Trust.
For the full third-party reviewed report Qualifying Explanatory Statement click here.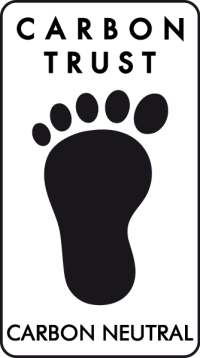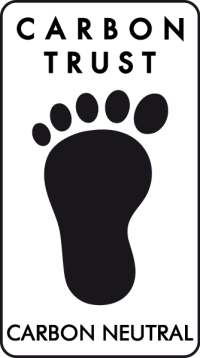 What it means to be carbon neutral
Continuing to share our unique water with the world means we need to do everything we can to reduce our carbon emissions and overall footprint. We were certified globally carbon neutral across our whole production lifecycle to the international standards PAS 2060 by the Carbon Trust throughout the following three steps, and will maintain this status by continuing to improve our business model.
Measure our
emissions
Reduce waste
and emissions
Offset
our impact
Carbon neutral
certified
What we are doing to achieve and maintain our carbon neutrality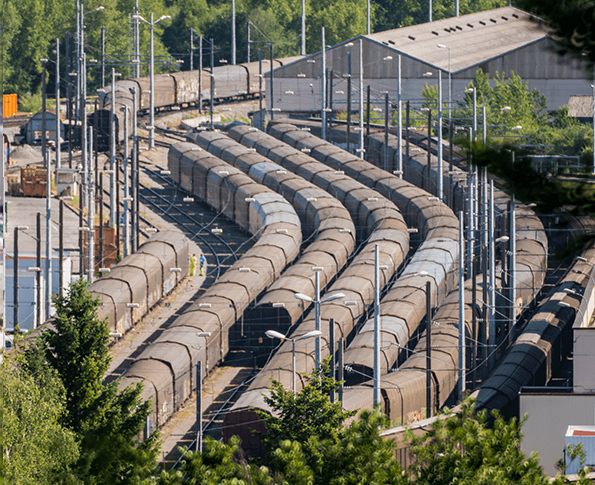 We are continuously optimizing to lessen our environmental impact by increasing efficiency whenever possible. For example, we transport about 50% of our bottles from our factory by train in France to harbors because trains produce a carbon footprint 10x smaller than trucks. evian has partnered with the Environmental Defense Fund Climate Corps program to advance local transportation carbon emission reduction and our logistics team is equipped with a carbon calculator to help incorporate carbon impact into decision making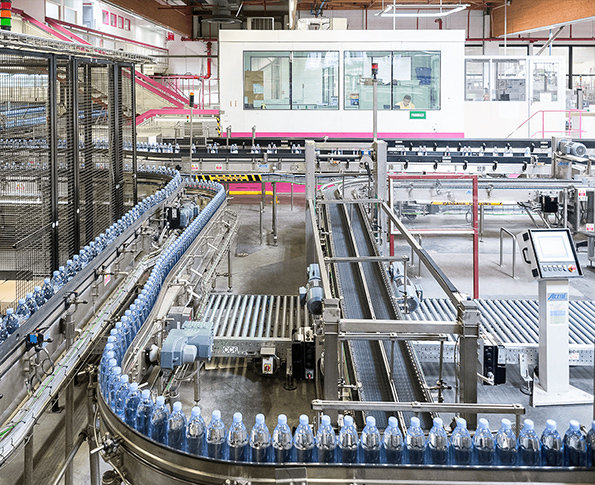 Using recycled PET results in 50% lower carbon emissions compared to using virgin PET for packaging production. This is why evian is increasing its rPET content in our bottles. Currently, we have an average of 43% rPET* across our range of bottles. evian is collaborating in North America with the Closed Loop Fund to increase collection and recycling rates of plastic bottles and to advance the circular economy.
What makes our bottling site so unique? It runs on 100% renewable energy generated from hydropower and biogas:
Hydropower is electrical energy (hydroelectricity) that is produced by using water to move turbines that power a generator to produce electricity.
Biogas is composed of methane produced by the breakdown of organic matter, such as agricultural waste, manure, plant material, sewage, green waste or food waste.
Our factory is more than a place for bottling water, it's also tasked with sustaining a long-term future for the circular economy. This future is being constructed at our factory, the place where it all began, where all of our products and innovations were created, and where tomorrow's will be developed to meet its economic, social, and environmental challenges going forward.
Our bottle site is a prime example of best in class energy and environmental management systems. Between 2008 and 2020, the site absolute energy consumption (kWh) decreased by 34%. This reduction has been enabled by several projects, managed by a dedicated team working on a daily basis to control, measure energy consumption and recommending action plans to improve energy savings.

How we are working to reduce the energy consumption :
ISO 50001 certification since 2012,

implementation of a new efficient production process,

investment in new, less energy consuming production lines,

staff training on energy, waste and water consumption reduction, carbon footprint

regular reports of energy consumption and optimization
Entirely powered by renewable energy, there is also 100% waste recovery at the site. In fact, we've recieved both ISO 50001 and ISO 14001 certifications for our sustainable practices, which proves that we're not just talking about energy efficiency, we're actually doing it–and doing it well.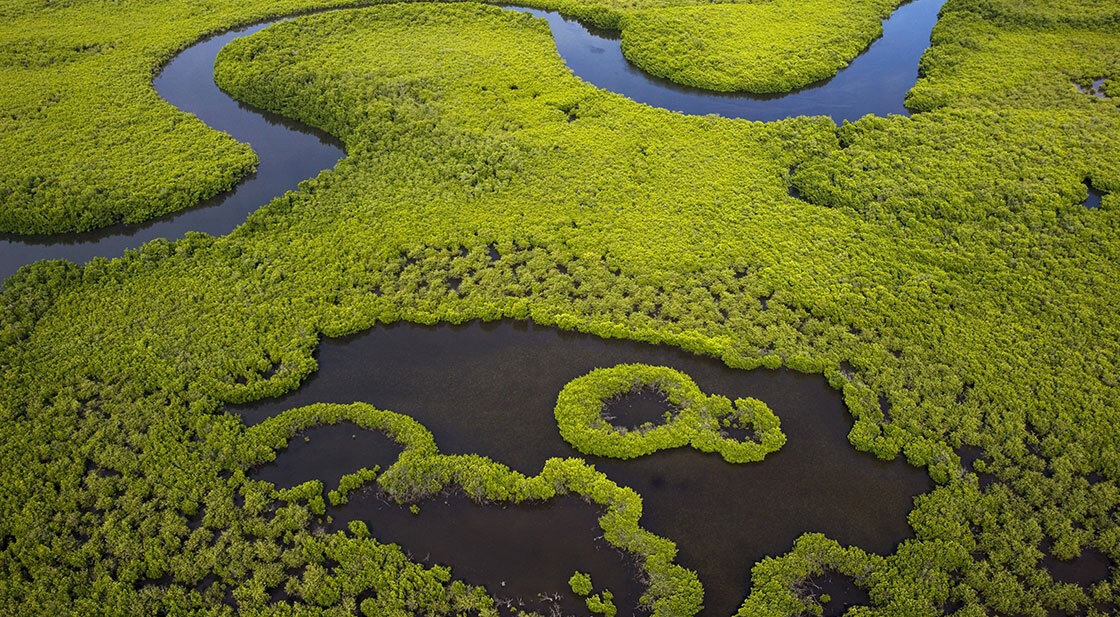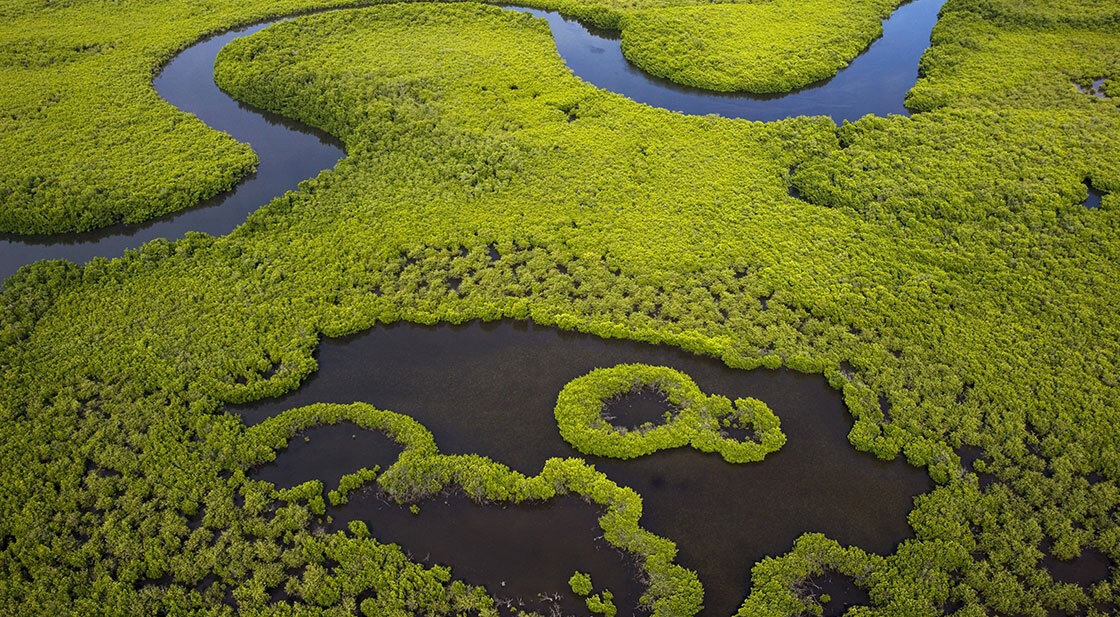 Compensating for our impact on climate change and achieving circularity is ourpriority, but in the meantime, we've maintained our carbon neutrality by offsetting with the help of the Livelihoods Carbon Fund, which Danone co-founded in 2008.
The Fund planted nearly 130 million trees to capture carbon emissions naturally. Mangrove trees trap CO2 and generate positive emissions, absorbing carbon and producing oxygen.
And we don't just plant, we also preserve the water ecosystem and employ local communities. That's a win-win-win if you ask us.
MAIN ACHIEVEMENTS TO DATE
OUR COMMITMENT
MAIN ACHIEVEMENTS TO DATE
OUR COMMITMENT
2008
Planted 130M trees to lower carbon emissions with Livelihoods Carbon Fund
2017
Our bottling site became certified carbon neutral by the Carbon Trust progressively followed by our local businesses
2019
Launched its 1st 100% rPET bottle limited edition for Wimbledon
2020
evian is certified carbon neutral globally
Launched 100% rPET formats including its first label-free format, and its first 100% rPET range