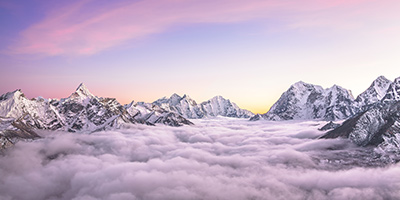 Last update: June 3rd 2020
The www.evian.com site you are currently visiting is the property of SAEME.
1. Person responsible of the content of the website
Corporate Name: SOCIETE ANONYME DES EAUX MINERALES D'EVIAN
Thonon trade registration number: 797 080 850
Registered offices: 11 avenue du Général Dupas 74500 Evian les Bains
Telephone number: 00 33 1 44 35 20 20
Email: contact us
This website is subject to French law.
2. Publishing director
Shweta Harit – Global VP Marketing evian
3. Website hosting
This website is hosted by:
Corporate name : DAN'IS
Address : 150 Boulevard Victor Hugo, 93400 Saint-Ouen
This website was designed by:
Corporate name: The Working Assembly
Address: 11 W 25th St 12th floor, New York, NY 10010, USA
This website has been developed and integrated by:
Corporate name : MOKOM 01
Address: Holzhausenstraße 87, 60322 Frankfurt am Main, Germany

4. Content of this website
evian® shall provide its best efforts to ensure that the information displayed on this website is accurate and up-to-date; evian® reserves its right to amend the content of this website at any time, without prior notice. However, evian® is not able to guarantee that the information herein is accurate, complete, true or that it will not be modified by a third party. evian® hereby disclaim any and all (direct or indirect) liability related to or caused by any error or omission in the contents of this website, as well as from the use of this website.
This website is restricted to a personal, non-commercial use.
5. Links to other sites
evian® points towards other evian® sites, social networks, third parties' or partners' sites on www.evian.com that are not covered by these legal terms. These links are established in cooperation with the concerned sites at a time when evian® found it fitting, considering the content and services they provided.
evian® will not be held responsible of the content of these sites and of the use other users may make of them.
6. Intellectual property
Access to www.evian.com bestows the right to private and non-exclusive use of the site.
The whole of the elements edited on this site, whether they are or not registered as trademarks or any other ground, including or not acronyms such as TM , ®, ou ©, as well as presentation and content of all articles, logos and images including texts, pictures, photographs, computer graphics, videos logos, brands constitute intellectual works as defined by the Intellectual Property Code. These works are evian®'s sole property or under third party licenses of certain works.
Any use, reproduction, representation, diffusion or re-diffusion, modification, adaptation, translation in whole or in part, of the contents of this website on any medium or by any means whatsoever (including, but not limited to, caching, framing), as well as any sale, release, retransmission or any other act tending to make such contents available to any third party in any manner whatsoever shall be prohibited.
Failure to comply with these restrictions shall constitute a forgery engaging the civil and criminal liability of the forger.
7. www.evian.com site unavailibility
evian® shall, as far as possible, endeavor to ensure users with accessibility at all times. evian® may not be held responsible in the case of site unavailability for any reason.
8. Privacy - Cookies
Please refer to our privacy policy and cookie statement.
9. Contact
To contact us, please click here.