In 2008, we saw a unique opportunity for a match made in hydration heaven. We began partnering with iconic fashion designers from around the world to create exclusive and iconic glass water bottles featuring signature designs. Ever since, this has been an annual tradition of the brand.





Chiara Ferragni 2018
75cL

Christian Lacroix 2017
75cL

CURRENT COLLABORATOR
Balmain with Olivier Rousteing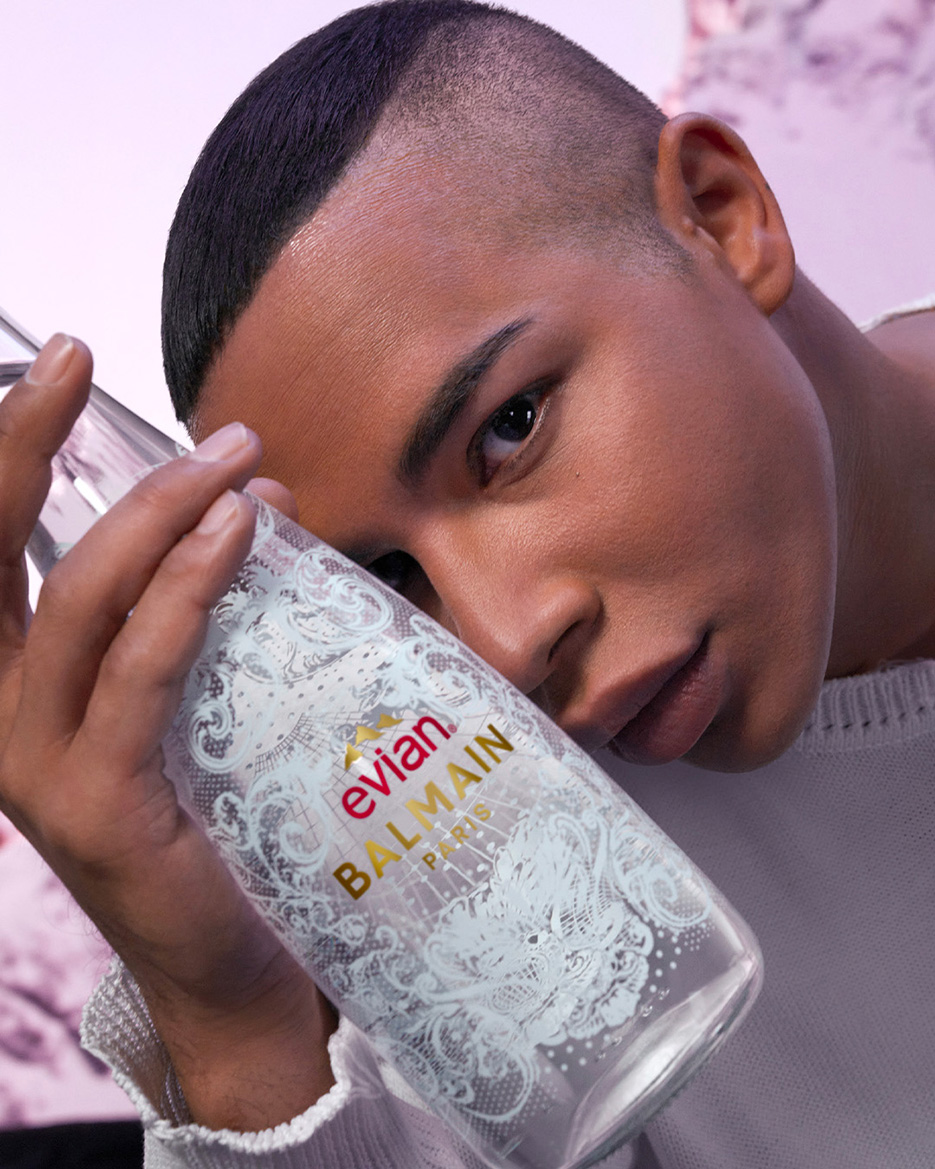 Light blue lace touches and aqua-like droplets, the design not only reflects the alpine roots that evian and Balmain share.
The bottle was designed alongside a sustainable couture dress made from recycled evian bottle waste – highlighting the beauty of sustainability.