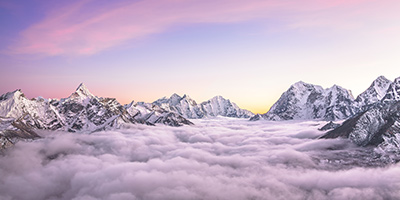 General terms and Conditions of use for evian United Kingdom Website
This website is operated by Nutricia Limited ("we" or "us"). Access to and use of this website is subject to the following terms and conditions, any specific terms and conditions applicable to the use of particular area of the website and all applicable laws. By using this website, you agree to these terms and conditions, and by using additional areas of this website, you agree to be bound by the terms and conditions of use of those areas; if you do not agree to these terms and conditions, please do not use this website.
CHANGES TO TERMS AND CONDITIONS
We may at any time change these terms and conditions and you should visit this web page to be aware of the current terms and conditions from time to time. Should you continue to use this website after such changes have been made you are deemed to agree to those changes.
LINKS TO OTHER WEBSITES
We may provide links to other third-party websites. These links are agreed with the concerned websites whenever we consider that this would be appropriate given the contents of those websites and the services offered. We are not responsible for the content of those websites and accept no liability in any way for any loss suffered by you in relation to your use of those websites. Such other websites will be subject to separate terms, which should be read before you use those websites.
OUR INTELLECTUAL PROPERTY RIGHTS
Access to this website grants you the right to use it for personal, non-commercial use only. All rights, title, and interest in and to all aspects of this website, including trademarks and copyright, remain our sole property, the property of our affiliated companies or our licensors. The copying, modification or distribution of the contents of this website without our written permission is strictly prohibited. For the avoidance of doubt the copying of text, photographs, documents, trademarks, logos or other branding contained on this website is expressly forbidden.
By accepting these terms and conditions and in return for your registration and use of this website, you grant us a royalty free use your content, including data, images and text but excluding any personally identifying information, for all purposes in all media globally for the full lifetime of any applicable intellectual property right. This will not prejudice your rights under our Privacy Policy.
YOUR USE OF THE WEBSITE
If you are a registered user of this website you agree to inform us immediately if at any time you believe that your user name and password may be being used by unauthorised persons. We will store any information that you provide to us through this website in accordance with our Privacy Policy. We agree to keep your information confidential, as well as any other matter which is either indicated by you as being confidential or which is clearly of a confidential nature. You agree to take full responsibility for the backup of any files and data that you provide to us. You agree not to post or transmit any unlawful, threatening, libellous, defamatory, obscene, pornographic, or indecent material, or any material that could constitute or encourage conduct that would be considered a criminal offence or violate any applicable laws or regulations. We reserve the right to remove any such material from this website. You also agree not to transmit any viruses or other harmful components to this website.
You confirm that any information or other materials provided by you to us will not infringe the intellectual property rights of any third party and will not violate the laws or regulations of any country which may have jurisdiction over such use. You agree to give us prompt notice of any claim made against you for infringement of copyright in connection with your use of this website.
LIABILITY
Whilst we endeavour to ensure that the information on this website is correct, we do not warrant the accuracy or completeness of such material. We do not warrant that this website or the server that makes it available are free of viruses or other harmful components and you assume the entire cost of all necessary servicing, repair, or correction of your computer systems.
Neither we nor any of our affiliates shall be liable for any direct, indirect, special or consequential loss (including third party claims, loss of profits, revenue or goodwill) suffered by you or any third party arising in relation to your use of this website. Nothing in these terms and conditions is to be interpreted as an attempt to limit or exclude our liability for any personal injury resulting from our negligence and, if you are a consumer, nothing we say affects your statutory rights.
These terms and conditions are governed by English law. By accessing and using this site, you agree that any dispute will be resolved exclusively by the English courts.

Nutricia Limited
Registration Number 00275552 England
Registered Office: Newmarket Avenue White Horse Business Park Trowbridge, Wiltshire BA14 0XQ, United Kingdom