New limited-edition glass bottle​
Introducing 2021 limited-edition 75cL glass bottle with pioneering & innovative brand Moncler, designed by contemporary artist Not Vital. Brought together by their mutual Alpine origins and shared passion for excellence, innovation and visionary design to celebrate the beauty of snowflakes and nature's purity*.
*evian water is pure, as all natural mineral waters.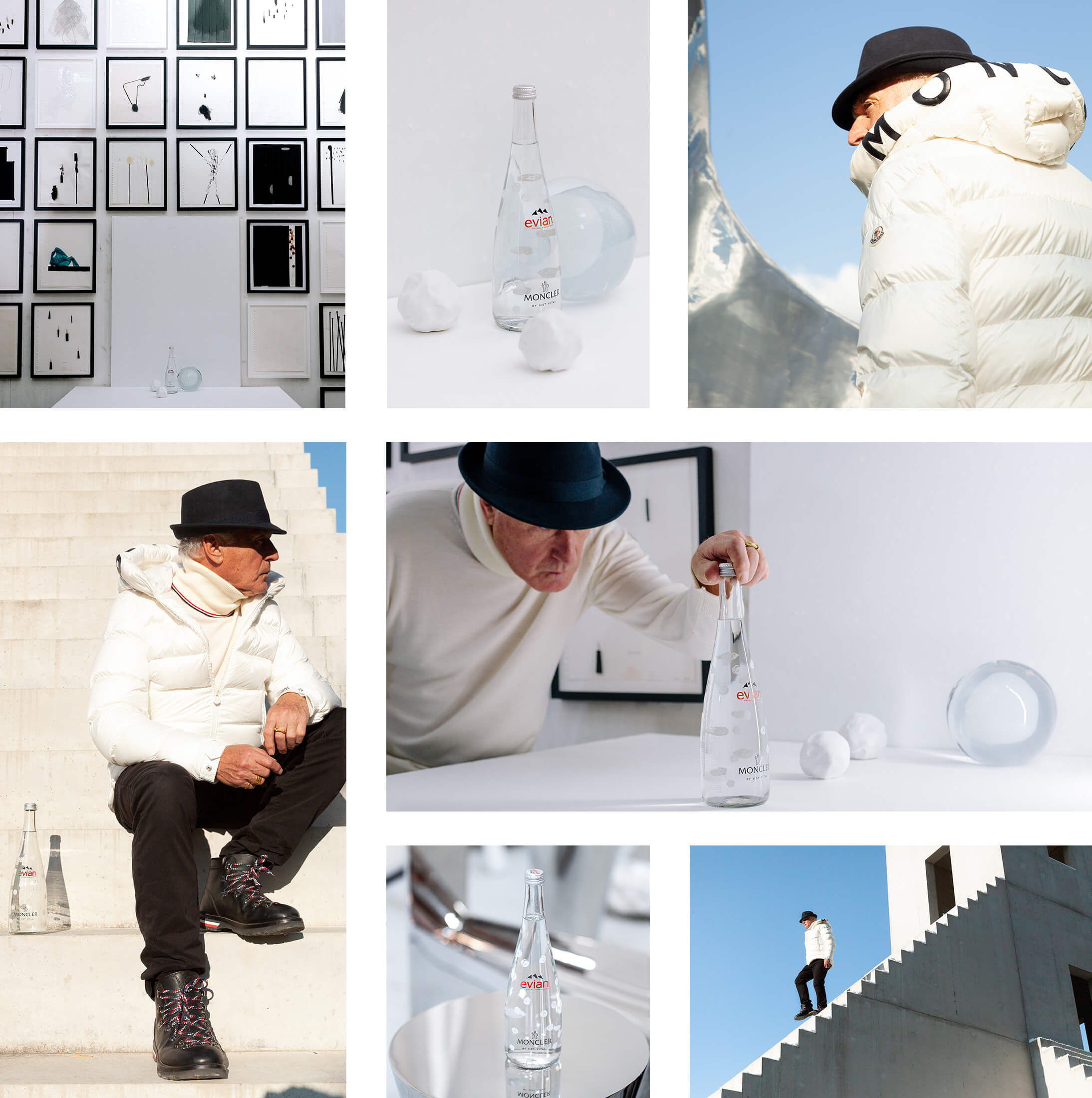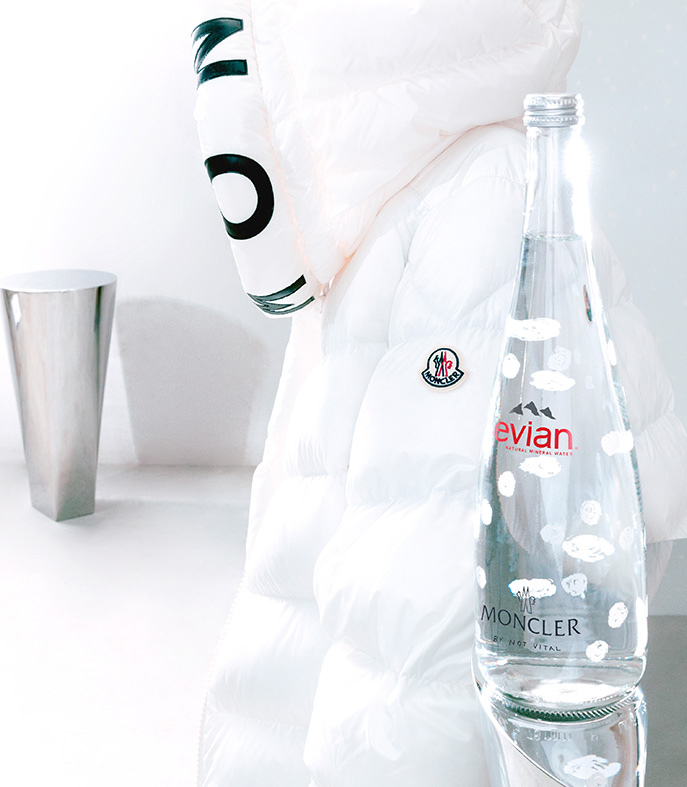 The Alps and snow are the source of Moncler's inspiration. And the pure* natural mineral water in our bottles.​
The fashion house is known for its unique and innovative approach to design. This made an ideal creative partner to take the hallmarks of quality, performance and aesthetics beyond the limit of convention.​
The brand's "one house, all voices" philosophy invites visionaries to realise design that pushes boundaries and imagination. This led to the commission of notable Swiss artist and son of the Alps, Not Vital. Marking the first time ever a contemporary artist has recreated our iconic glass bottle.
*evian water is pure, as all natural mineral waters.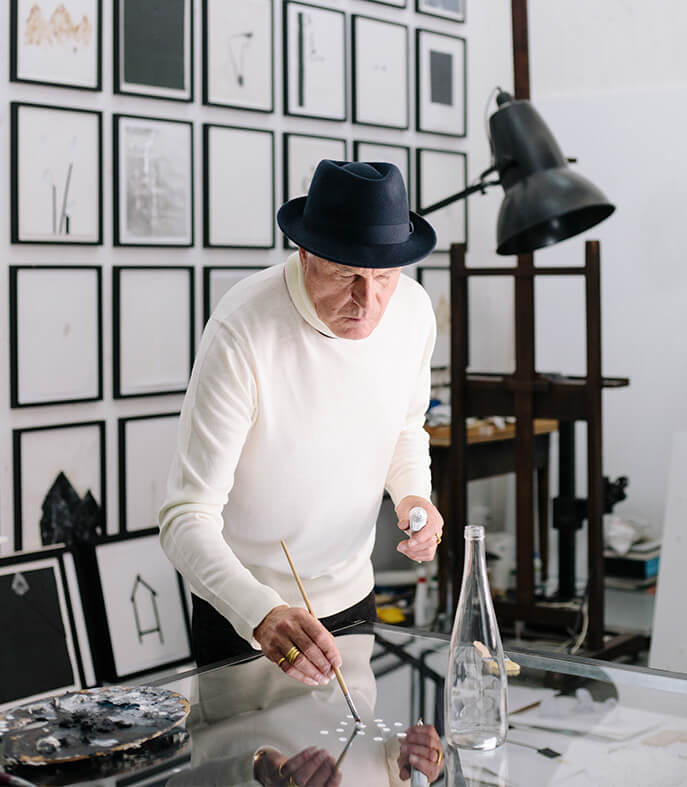 "When Moncler and evian asked me to imagine a design for their collaboration, it took me back to our shared heritage in the snow-capped mountains and my childhood memories of being in the snow - its smell and cosiness. My alpine origins have been a common theme throughout my work, and I've always been inspired by snow and ice. ​
Through our collaboration, I have bottled the feeling of being in the snow – inspired by the snowflake."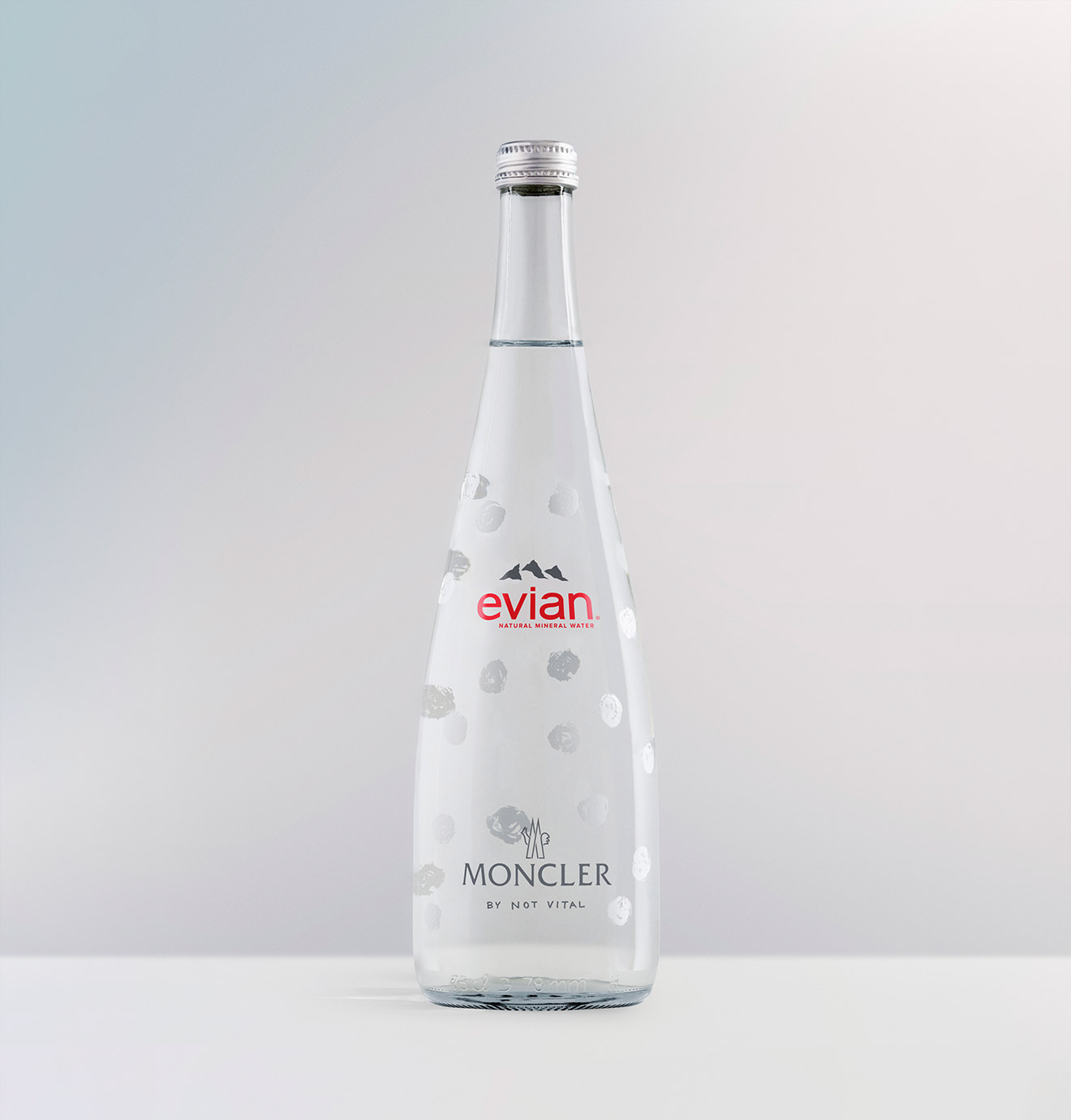 2021 LIMITED EDITION 75cL glass bottle
75cL glass bottle
Continuing evian's long-established association with the design and art world, we collaborated with Italian skiwear and fashion brand Moncler for this year's limited edition glass bottle. This collaboration sees Swiss artist Not Vital apply his design excellence to this year's collectible.
The result is a strikingly unique 75cl glass bottle inspired by evian, Moncler's and the artist's mutual alpine origins featuring beautiful snow motifs in celebration of nature's purity*.
This exclusive design is available in limited quantities at select retail locations.
*evian water is pure, as all natural mineral waters.