Discover new evian sparkling water
Experience the freshness & pure* taste of evian natural mineral water, now for the first time available with light, fine added sparkles. The result is something dazzling, effervescent and refreshingly light.
Look for it in the new 33cl sleek aluminium can and 100% recycled 1L plastic bottles** (to come), in Tesco stores in the United Kingdom.
* evian is pure and natural as all natural mineral water. Now in a new version with added sparkles.
**excludes cap and label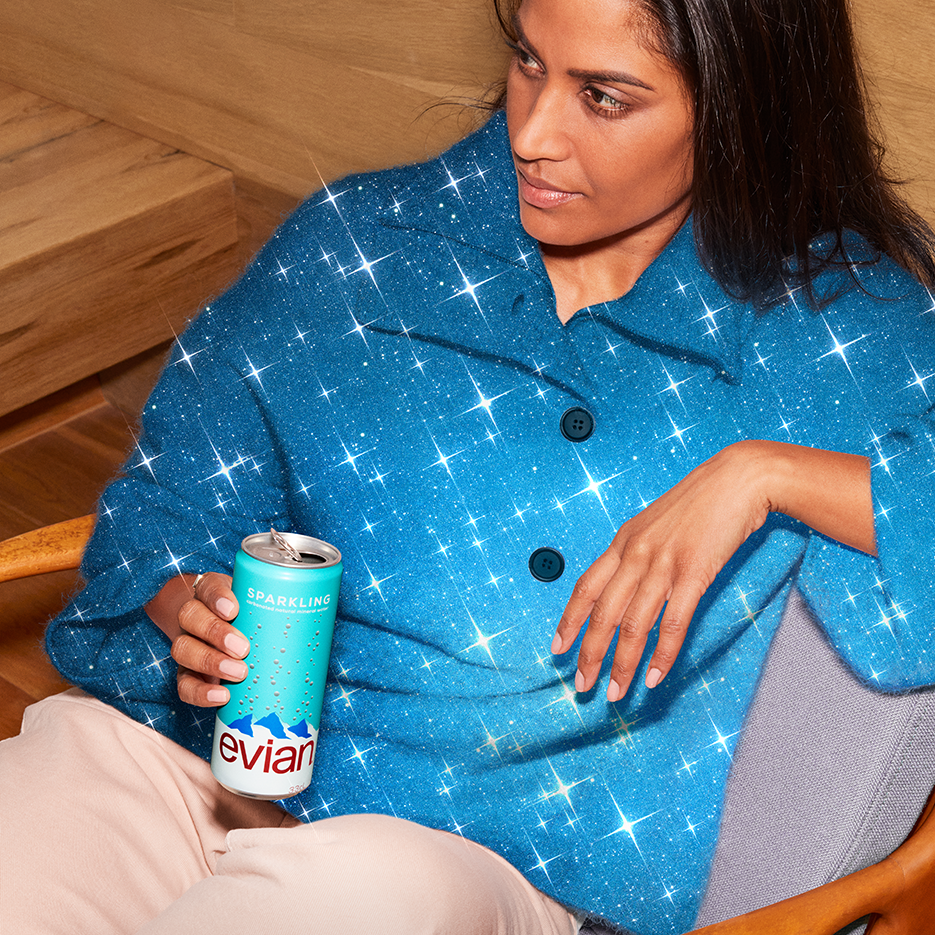 New evian sparkling water
Enjoy the refreshing sparkling sensation of evian sparkling natural mineral water. Try it for yourself, and feel your senses awaken.