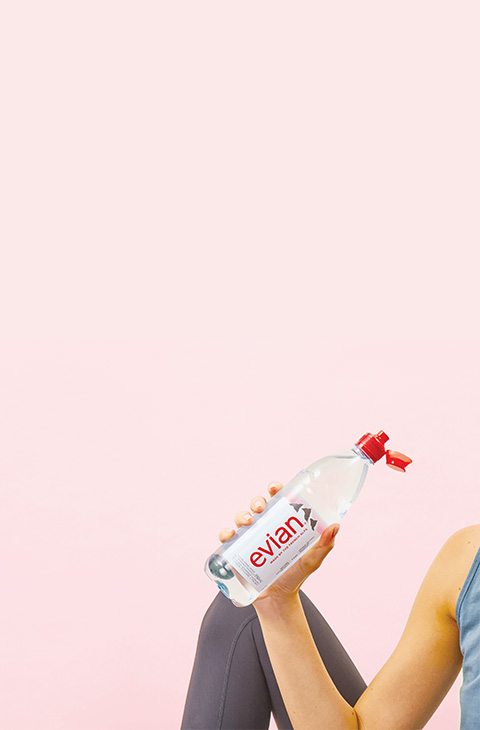 There's nothing more essential to life than water, and evian pure, natural mineral water hydrates you the way nature intended: with no extra additives or enhancements, just its naturally occurring electrolytes and mineral composition. All of our products are designed to bring you natural mineral water straight from the French Alps, so you can enjoy the distinctive cool, crisp taste of evian anytime, anywhere.
We offer a vast range of evian products so that you can effortlessly enjoy natural mineral water at any moment or occasion in your life. Whether you need hydration on-the-go, water to drink at home, or are just looking to elevate a meal with our glass bottles, there's an evian product that's perfect for you.
All mineral waters are required by law to meet certain criteria. Mineral water must originate from a natural underground water source which should be protected from any risk of pollution. The water should be bottled at source and be safe to drink without any chemical treatment. Mineral water is required to have a natural and stable mineral composition.
Is evian mineral water?

Our evian mineral water is water the way nature intended. Filtered by nature for over 15 years and untouched by humans, evian originates from our pristine source in the Alps where it is bottled. The water naturally contains minerals which gives evian its unique and superior taste.

What is the difference between distilled and mineral water?

Distilled water has gone through a process of being boiled, evaporated and condensed in order to remove impurities. In contrast, mineral water originates from a natural, pure and protected source, such as evian's Alpine source. It is bottled at source and is safe to drink without being treated. It maintains the consistent mineral composition provided by nature.

What is mineral water?

Natural Mineral Water: Originates from an underground water source, which emerges or is extracted from a spring tapped at one or more natural or bore exits. Its mineral content and its constituents must be stable over time and its original purity having been preserved intact because of the underground origin of the water, it must be microbiologically wholesome and have been protected from the risks of pollution. Natural mineral water must be recognised as such before trading.