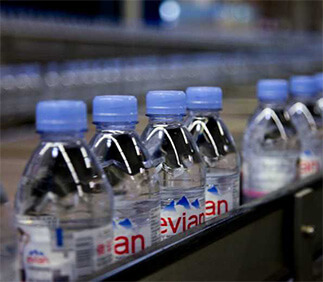 Production
Our factory is more than a place for bottling water, it's also tasked with sustaining a long-term future for the circular economy. This future is being constructed at our factory, the place where all of our products and innovations were created, and where tomorrow's will be developed to meet its economic, social, and environmental challenges going forward.
Our bottle site is an example of best-in-class energy and environmental management systems. Between 2012 and 2022, the energy consumption per bottle decreased by more than 25%. This reduction has been enabled by several projects, managed by a dedicated team working on a daily basis to monitor and continuously improve energy consumptions.
How we are working to reduce the energy consumption :
ISO 50001 certification since 2012
implementation of a new efficient production process
staff training on energy, waste and water consumption reduction, carbon footprint
regular reports of energy consumption and optimization
Our bottling site is also entirely powered by renewable energy.