News
Get the freshest news from evian, make sure you come back for more !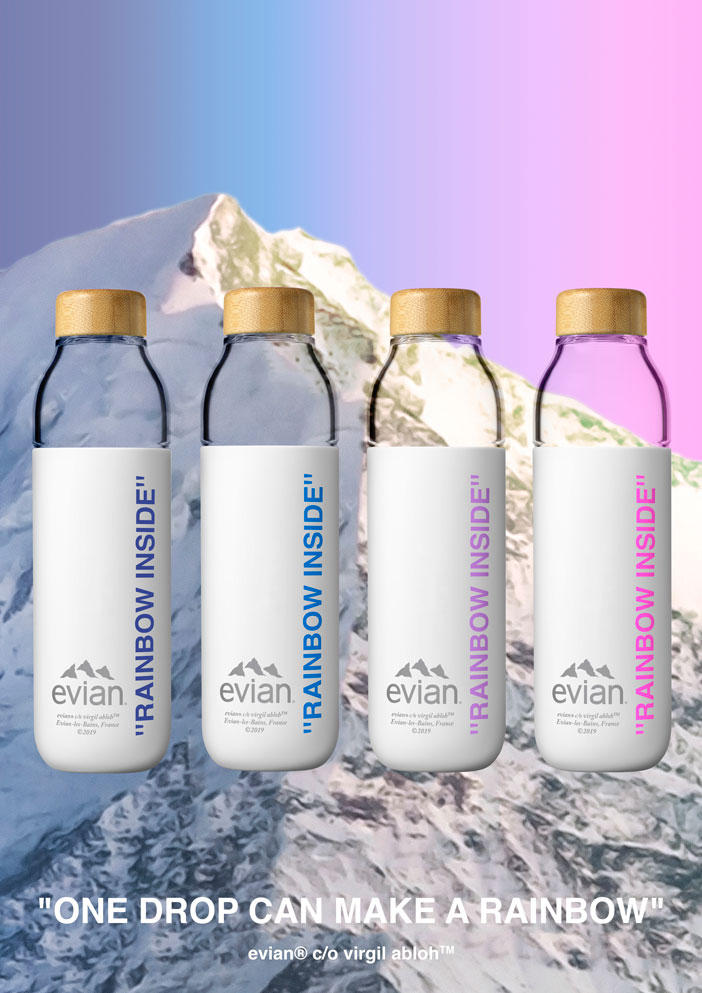 evian by Virgil Abloh x Soma refillable bottle
As announced in December of last year, evian®  has been working closely with their Creative Advisor for Sustainable Innovation, Virgil Abloh to explore new ways for consumers to hydrate.  The limited-edition Soma bottle is a refillable glass water bottle which has been designed by Virgil Abloh dropping at New York and London Fashion Weeks period of which evian is the leading water partner. 
Stay tuned! More innovations propositions to come broadening evian® 's portfolio to always favour healthier and more sustainable drinking habits.  
Available soon at MATCHESFASHION.COM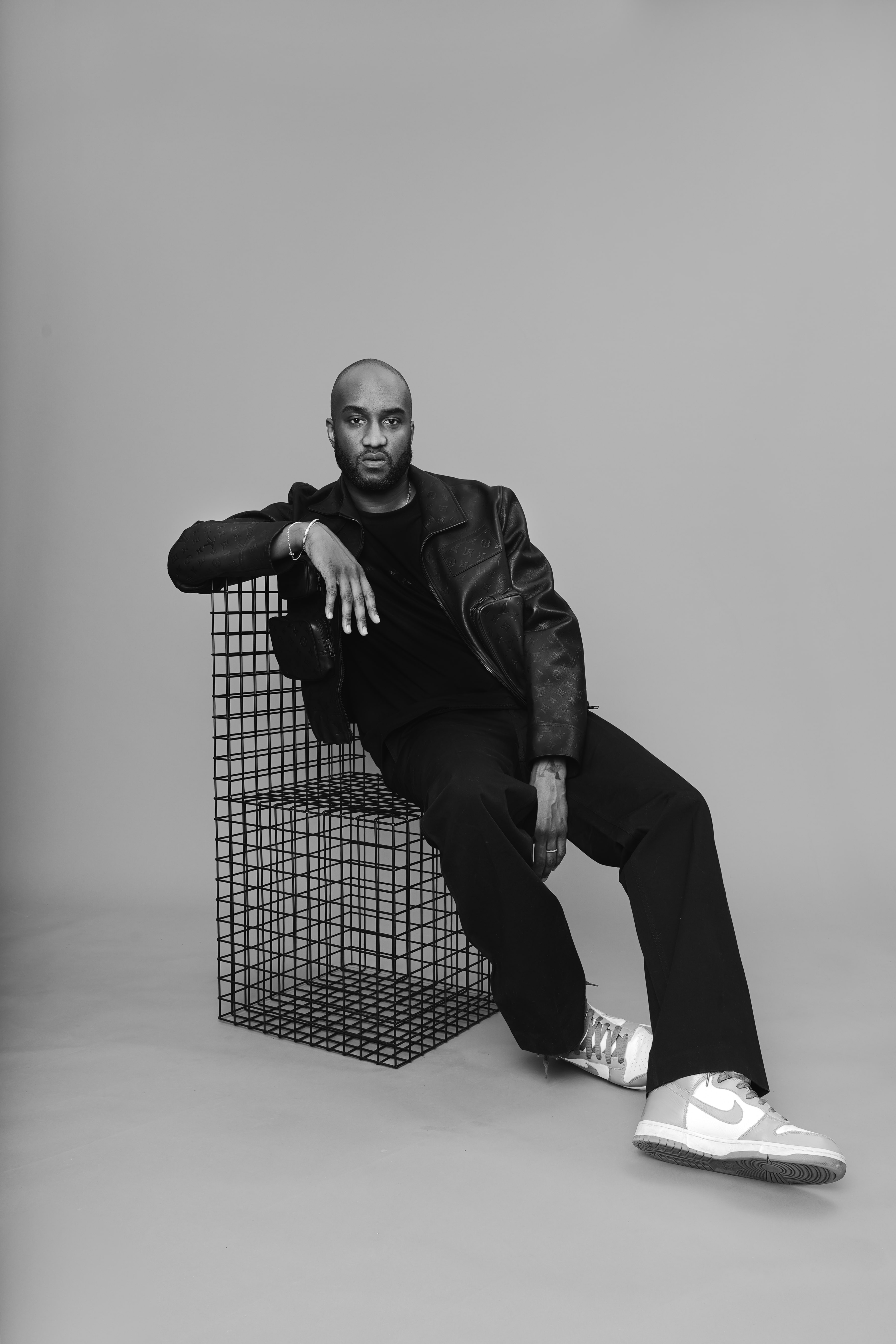 Virgil Abloh joins evian
Architect, artist, engineer, designer Virgil Abloh embodies next generation possibilities.
Joining the team for ongoing collaboration, together we will break new ground in sustainable design innovation, as we continue our bold ambitions and progress towards being 100% circular by 2025.
"evian® is an iconic brand with a strong heritage in fashion and creativity. Its sustainability ambitions align with my own, together we can push boundaries and explore new areas of evolution, paving a better future for generations."
Multiple projects are coming in 2019.
Photo credit: BOGDAN PLAKOV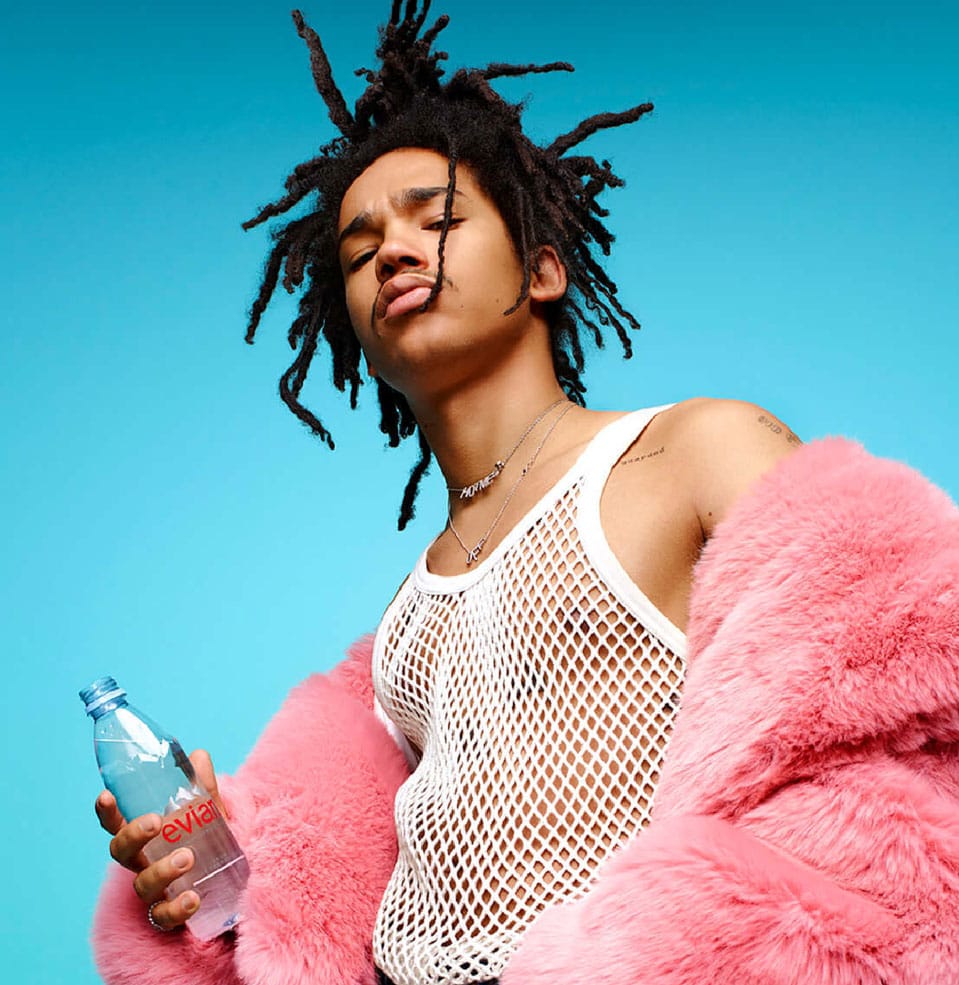 I WANNA
evian announces the launch of new advertising creative exclusively for the U.S. after nearly a decade of the baby saga. The new creative, I Wanna #Liveyoung, evolves from the global Live young campaigns, marking the end of the baby advertisements in the U.S. I Wanna #Liveyoung goes live on July 16th with out of home, social, influencer activations and sponsored events. I Wanna is inspired by evian's Live young mindset, which is defined as having an insatiably curious, playful and progressive approach to life. People who embrace this mindset are diverse and multi-dimensional; they refuse to be defined or settle for one path in life. They are the ones who say, "I Wanna." I Wanna do what I Wanna, I Wanna try what I Wanna, I Wanna be what I Wanna. I Wanna #Liveyoung.