In collaboration with evian and Alaska Alaska, Virgil Abloh is pioneering Activate Movement - a platform, putting the call out to future-driven sustainability initiatives and with it, a 50,000€ prize to bring a sustainable design solution off the ground.
The activate movement project can best be described in Virgil's own words:
"I believe that every little thing you do can change the status quo. That's what inspired the activate movement collection, because a single drop can be the starting point of positive change. Every idea has to start somewhere, so we were thinking what if we could create that place? A place to empower the new generation."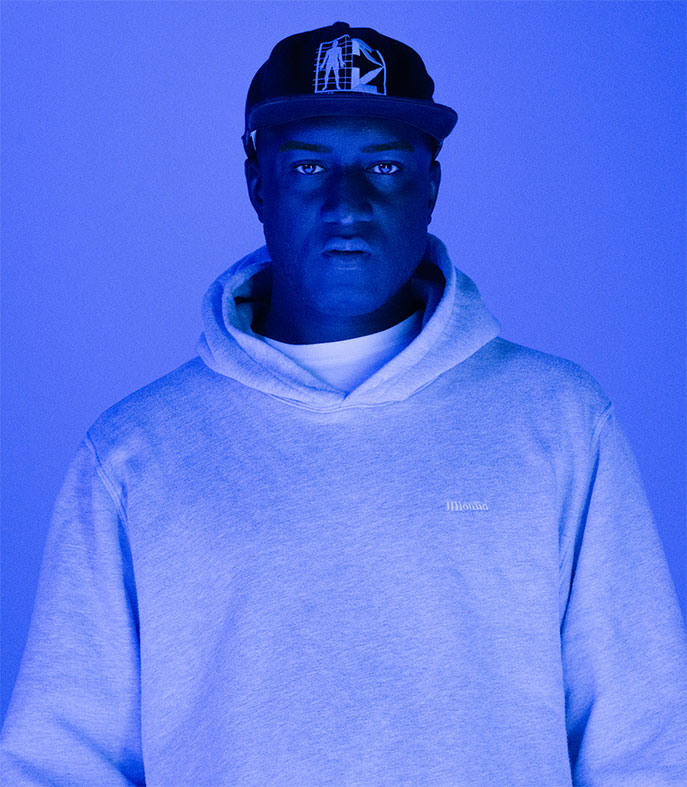 Inspired by his progressive designs and pioneering spirit, we partnered with visionary fashion designer, artist and creative director, Virgil Abloh. Since appointing him as our Creative Advisor of Sustainable Innovation Design in 2018, Virgil has conceived and produced three meaningful creative projects for evian: the first in-home water dispenser, evian (re)new, 2018's limited edition design "One Drop Can Make a Rainbow" and his current, "activate movement."
This unique partnership between evian and Virgil Abloh celebrates the power of youth to enact change, with a call to action for a more sustainable future. Each drop on the new glass bottles' design represents the origins and purity of the evian source – the French Alps. The infinite loop of droplets on the design reflects the power and potential of every small action to create positive change.
Current collaborator range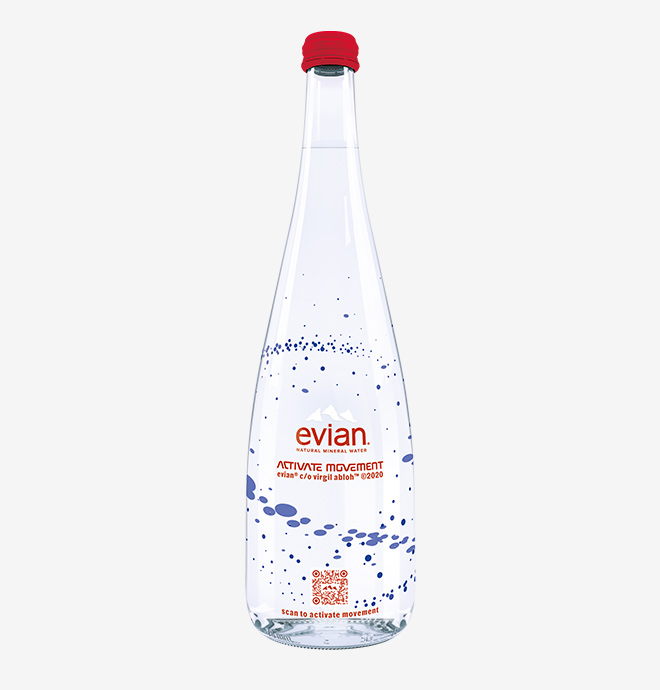 2020 LIMITED EDITION 75cL glass bottle
75cL glass bottle
Continuing evian's long-established collaboration with the fashion world, Virgil Abloh applies his design vision to this year's iconic collectible limited edition glass bottle.
Virgil's 75cL bottle features a unique design inspired by "Activate Movement". The signature blue dots represent water droplets and the ripple effect created by a single action as well as the hope that this project will incite a ripple effect of sustainable actions.
This exclusive design is available in limited quantities at select retail locations.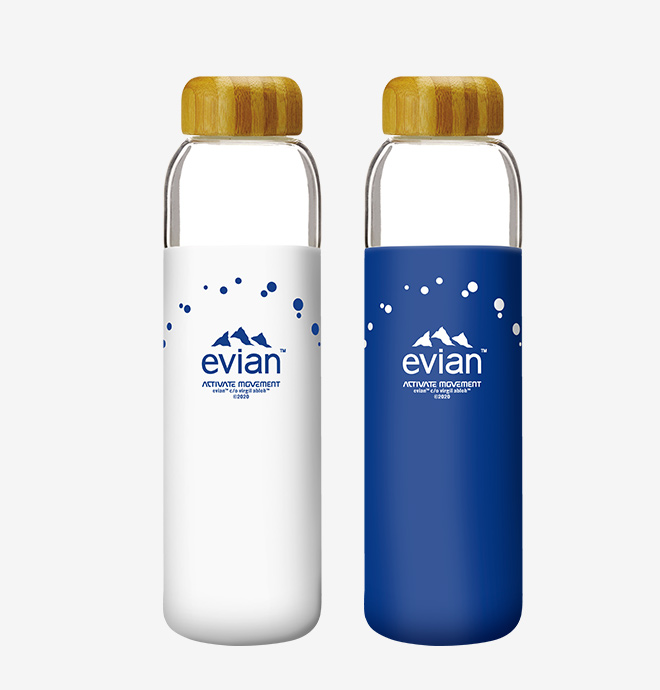 The evian x Virgil Abloh Soma Collection
The evian x Virgil Abloh Soma Collection features two highly-desirable, refillable 75cL evian glass bottles, designed as a hydration accessory for trendy and conscious consumers. The shatter-resistant glass bottles have easy grip, protective silicone sleeves, leak-proof natural bamboo caps, and feature Virgil Abloh's activate movement design.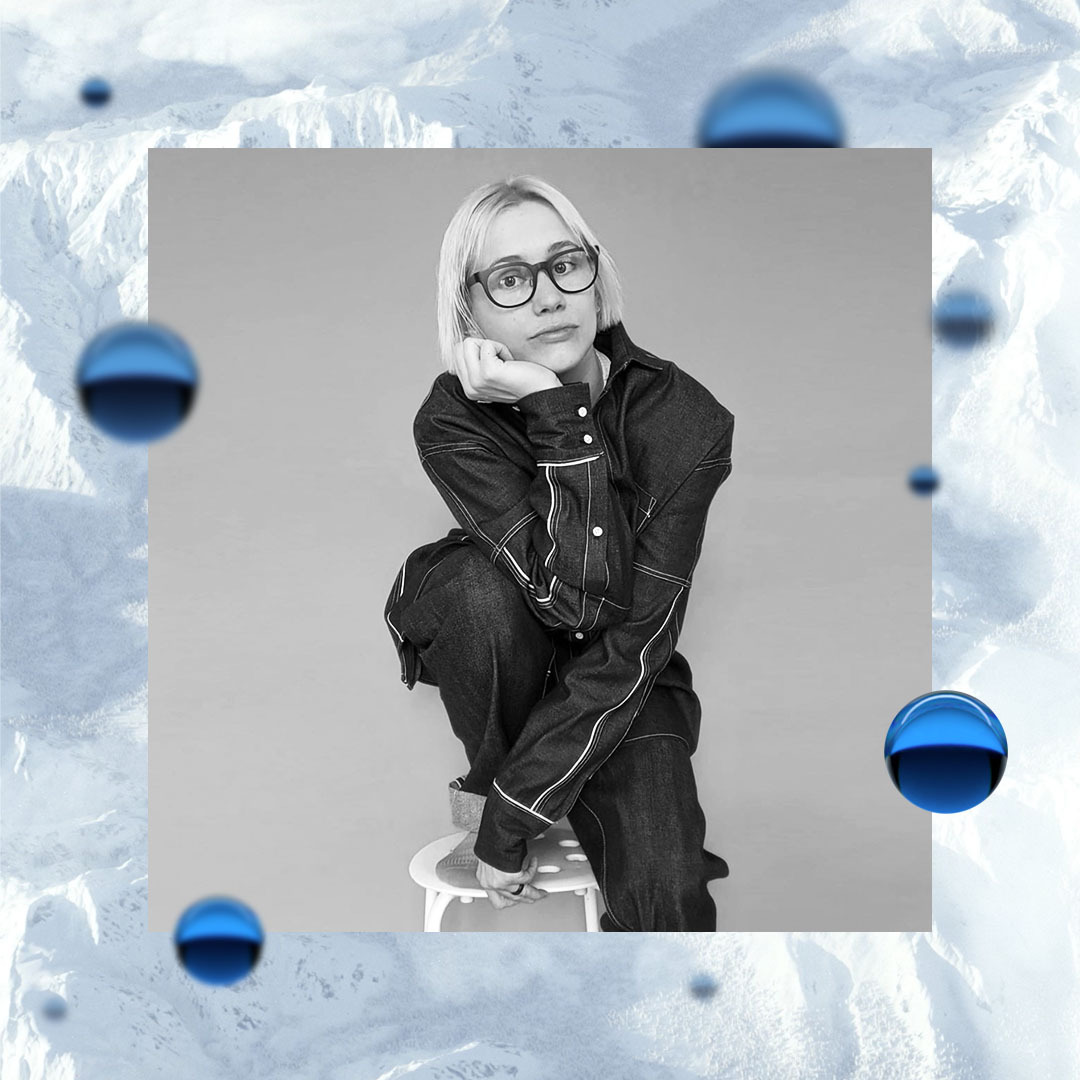 The winning entry to the Activate Movement Program belongs to Danielle Elsener, titled 'A020.'
A020 is a zero-waste design system that aims to challenge industry standards. Danielle sought to create a solution for waste within the textiles industry; standard garment production wastes an average of 15% material, and her innovation aims to prevent this waste, maximizing efficiency within the production process.
Danielle will use the grant to build a learning platform for designers to continue to improve their zero waste design systems.