Bringing together two iconic French brands, evian and Balmain continue their partnership with the launch of a capsule collection of ready-to-wear clothing and accessories.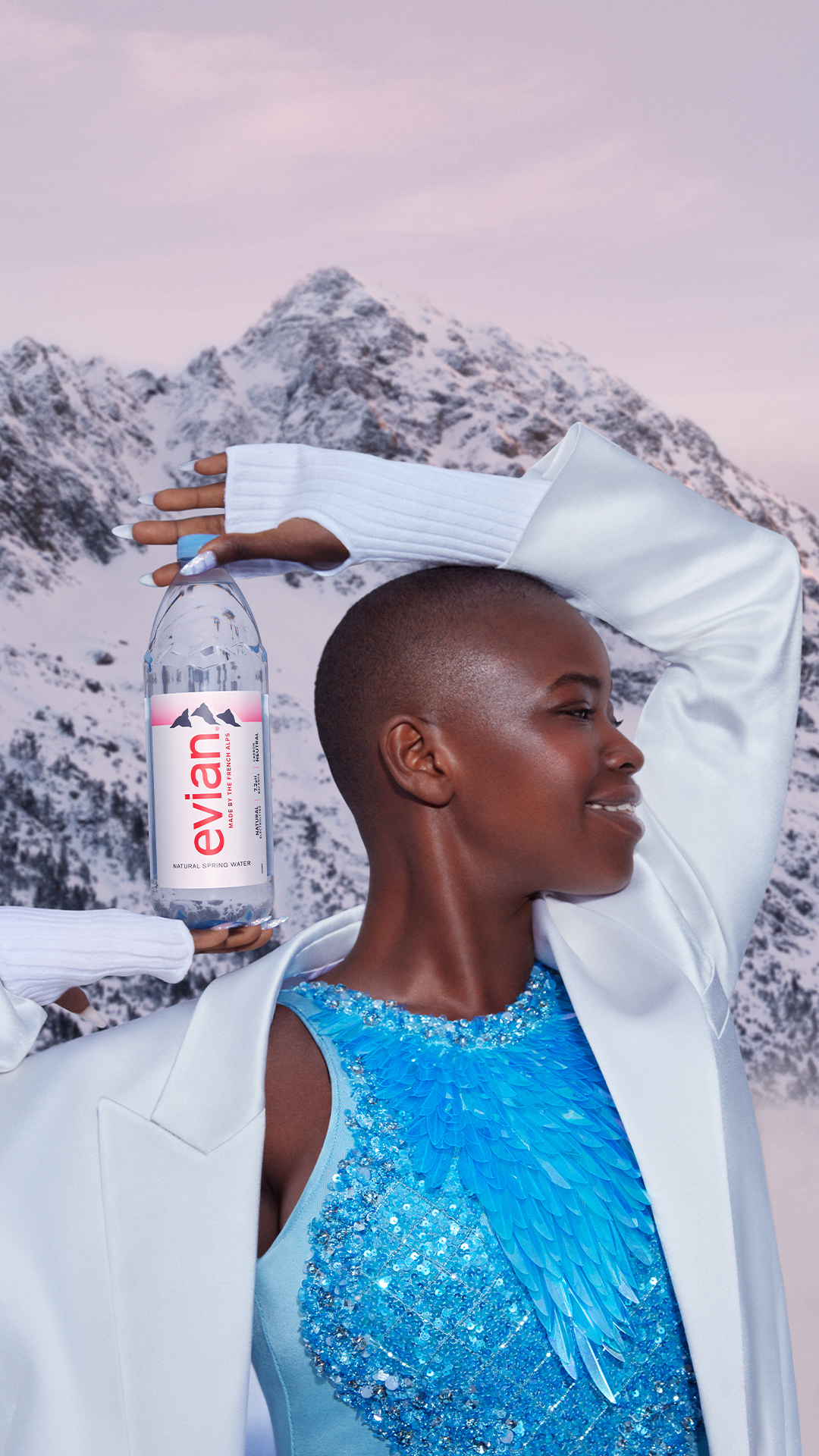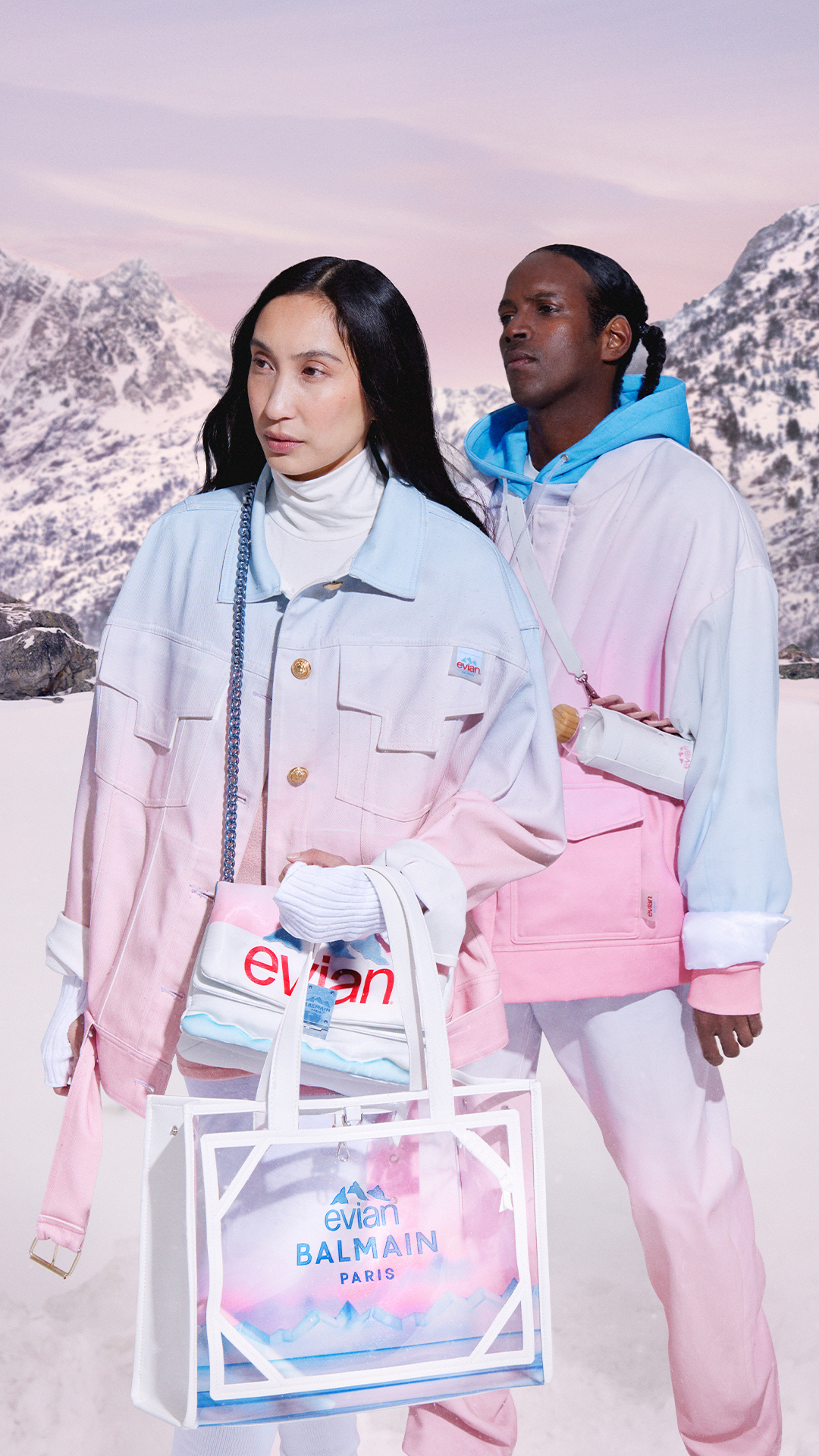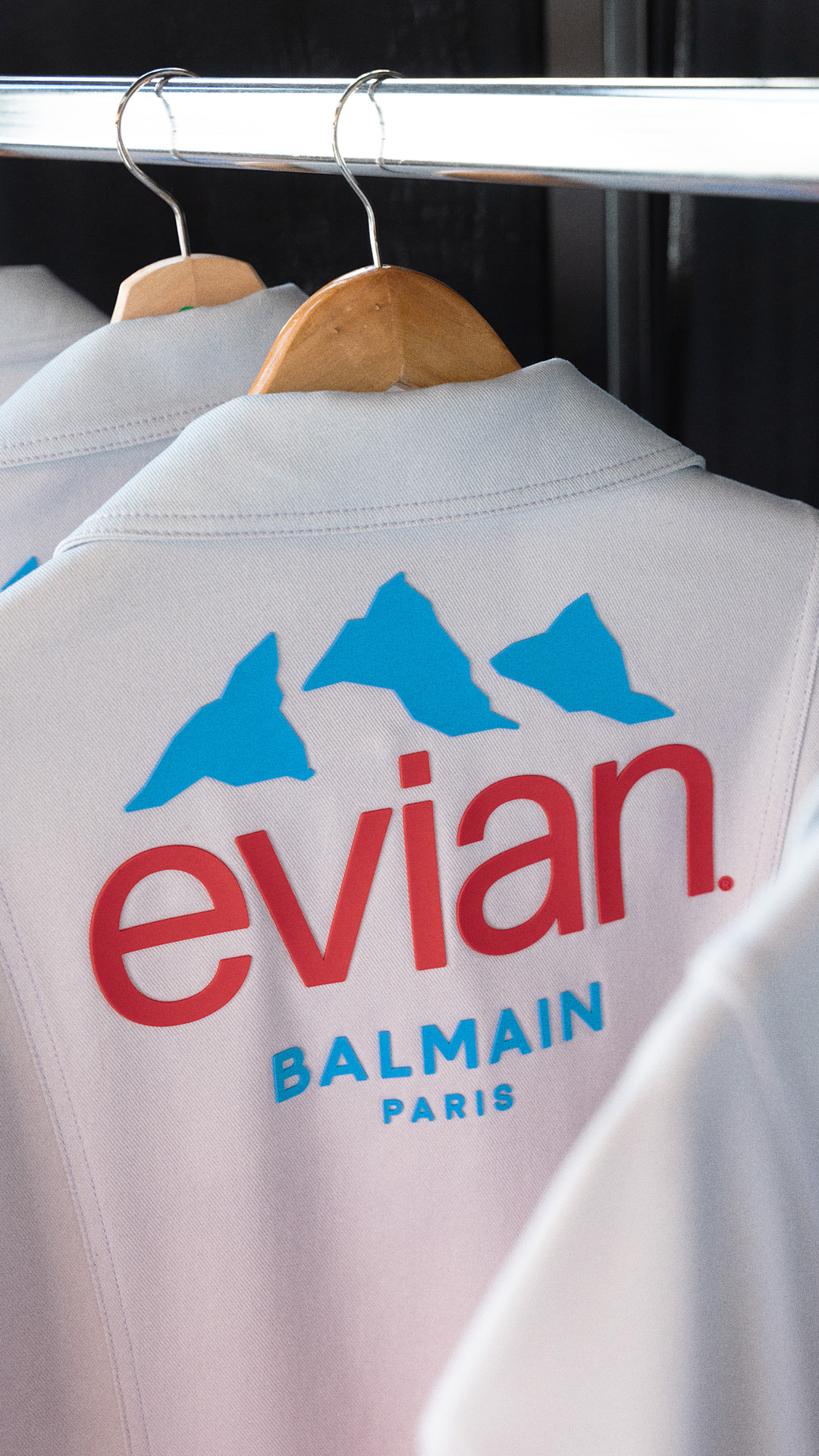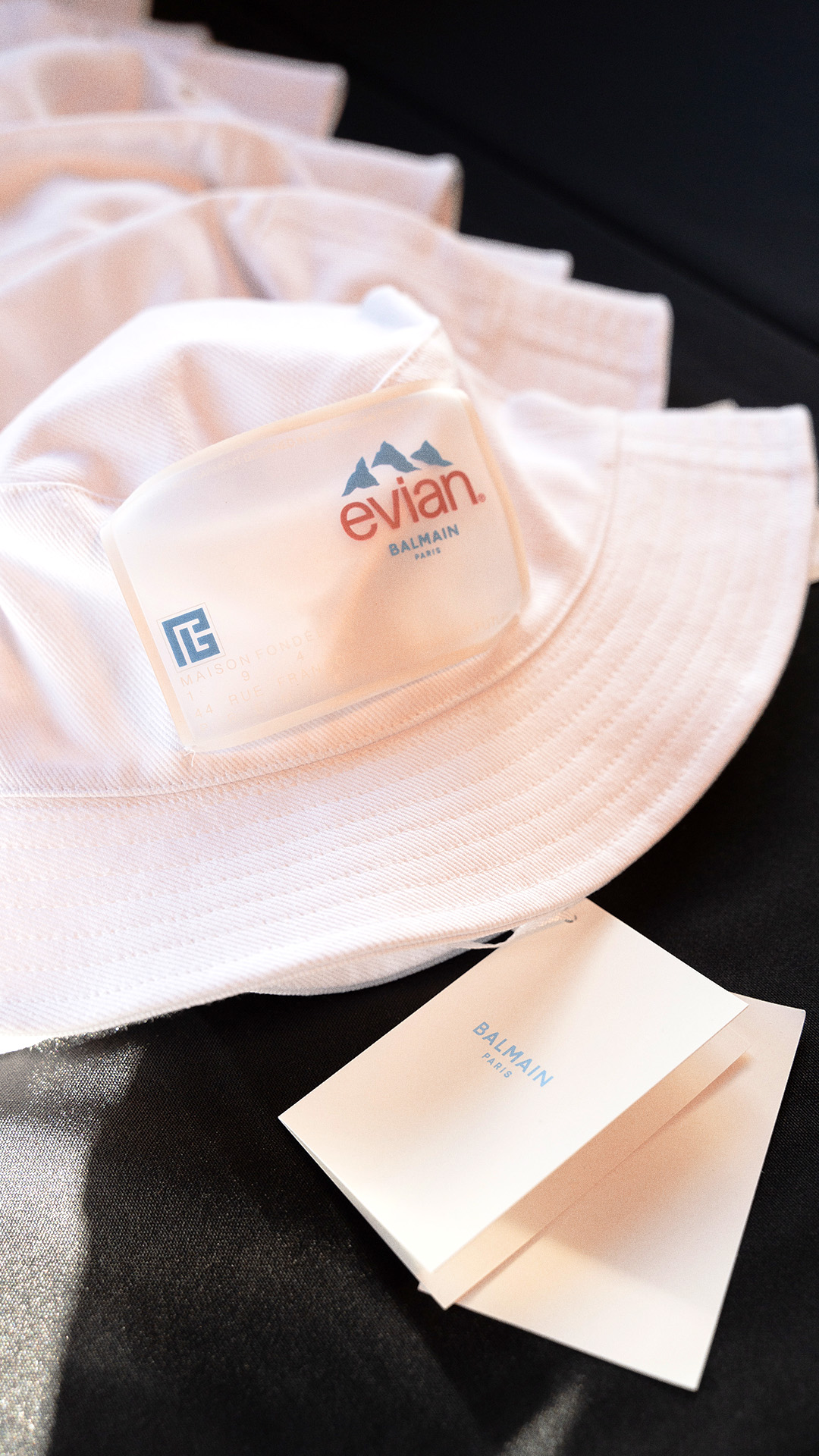 Classic sportswear silhouettes with the shades of soft pastels that one immediately associates with Balmain runways, the evian universe and, above all, refreshing joys of summer.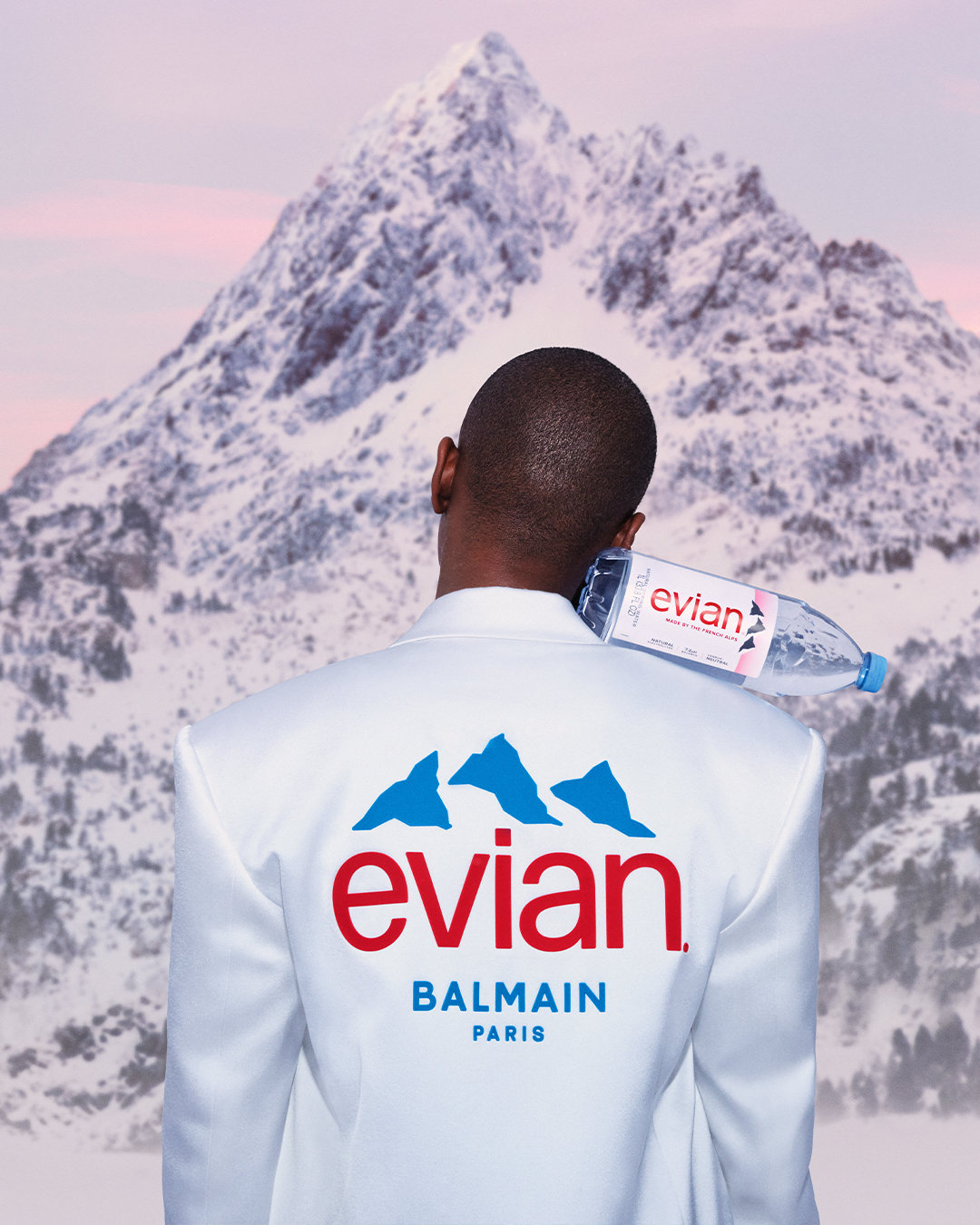 TOGETHER
CHANGE IS BEAUTIFUL
With an eye for beauty and a common love for nature, we understand that change is greater when it's driven by a collective.
Relying on a wide variety of eco-friendly practices, materials and innovations, the collection of laid-back styles and accessories places the collaboration's focus squarely on the powerful possibilities of a future world of fashion sustainability, all grouped under the distinctive tagline of "Together, change is beautiful."
RESPECTING PEOPLE AND THE PLANET
The Balmain team undertook the task of integrating a diverse range of materials, such as GOTS-certified organic cottons, sustainable viscose, and various recycled materials, to craft an extensive range of clothing items, including swimsuits, tees, hoodies, bombers, trucker jackets, and jeans.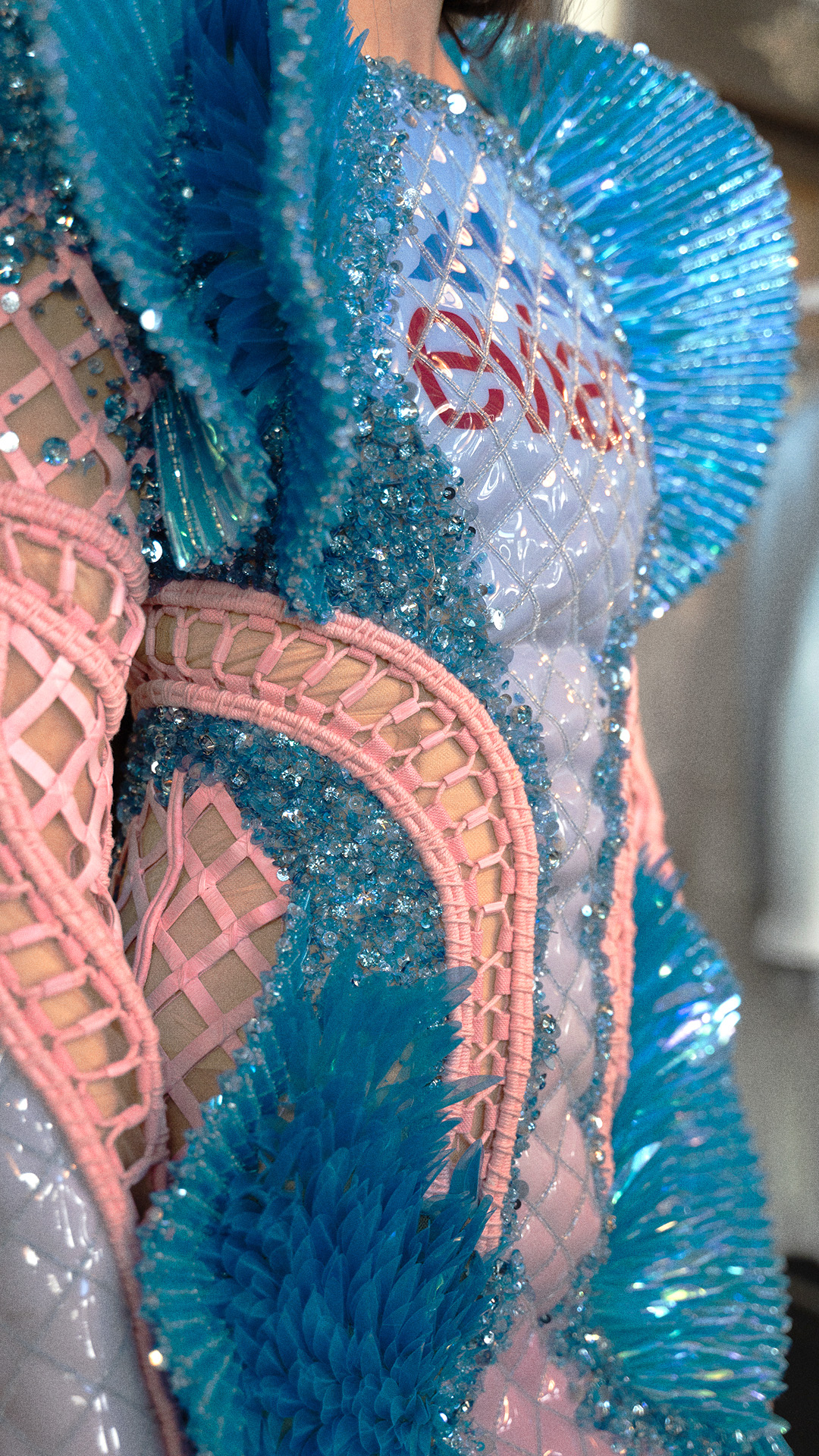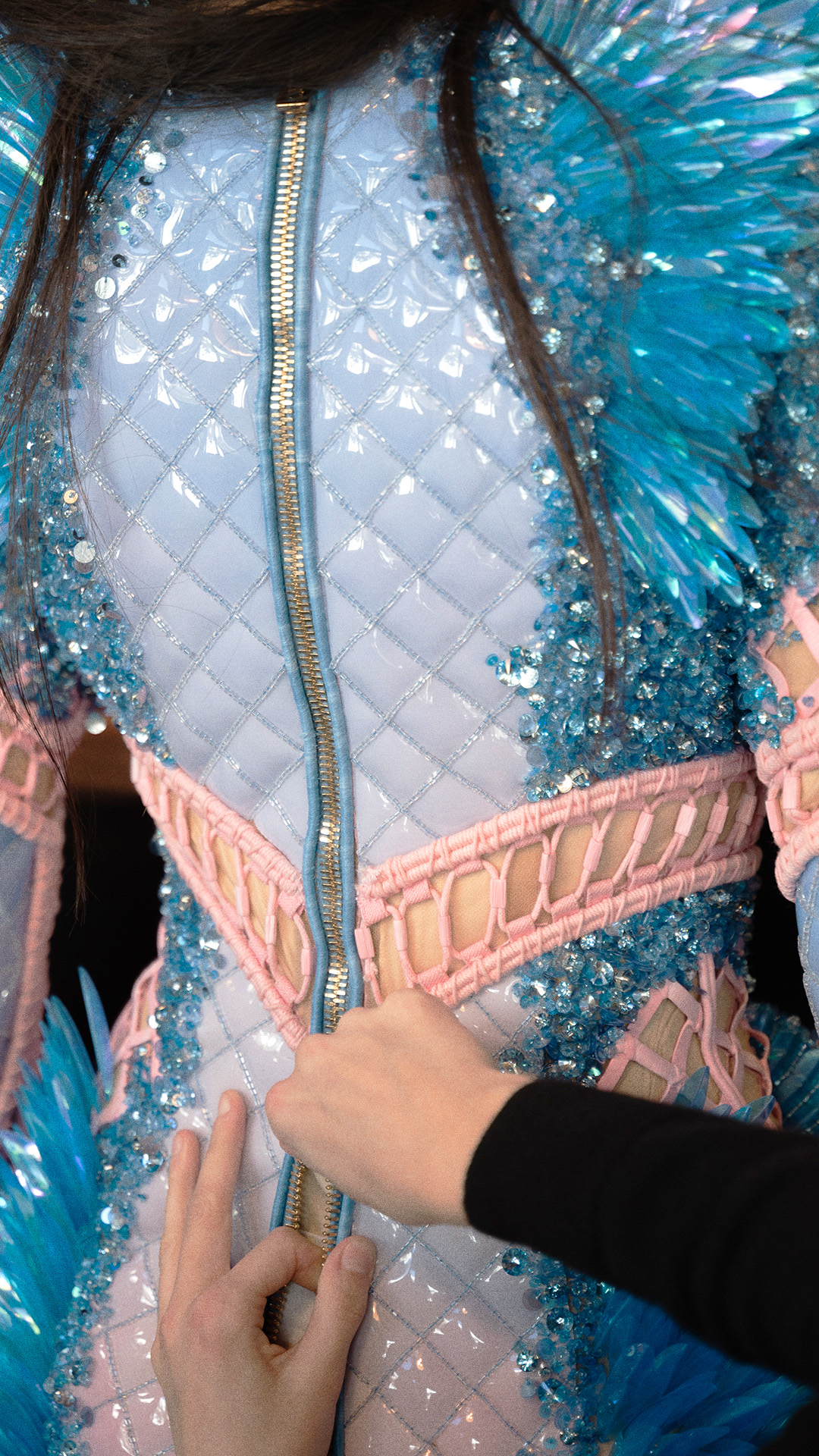 Through this collaboration, evian and Balmain demonstrated a shared dedication to eco friendly practices, even in the minutest details, such as the recycled polyester labels and composition stickers, paper packaging made from pulp derived from sustainably managed FSC-certified forests, and the use of recycled plastic hangers and bags.
A beautifully embroidered short blue dress, crafted by the Balmain atelier using Forest Stewardship Council certified viscose, makes it very clear that sustainability can definitely be Balmain runway ready.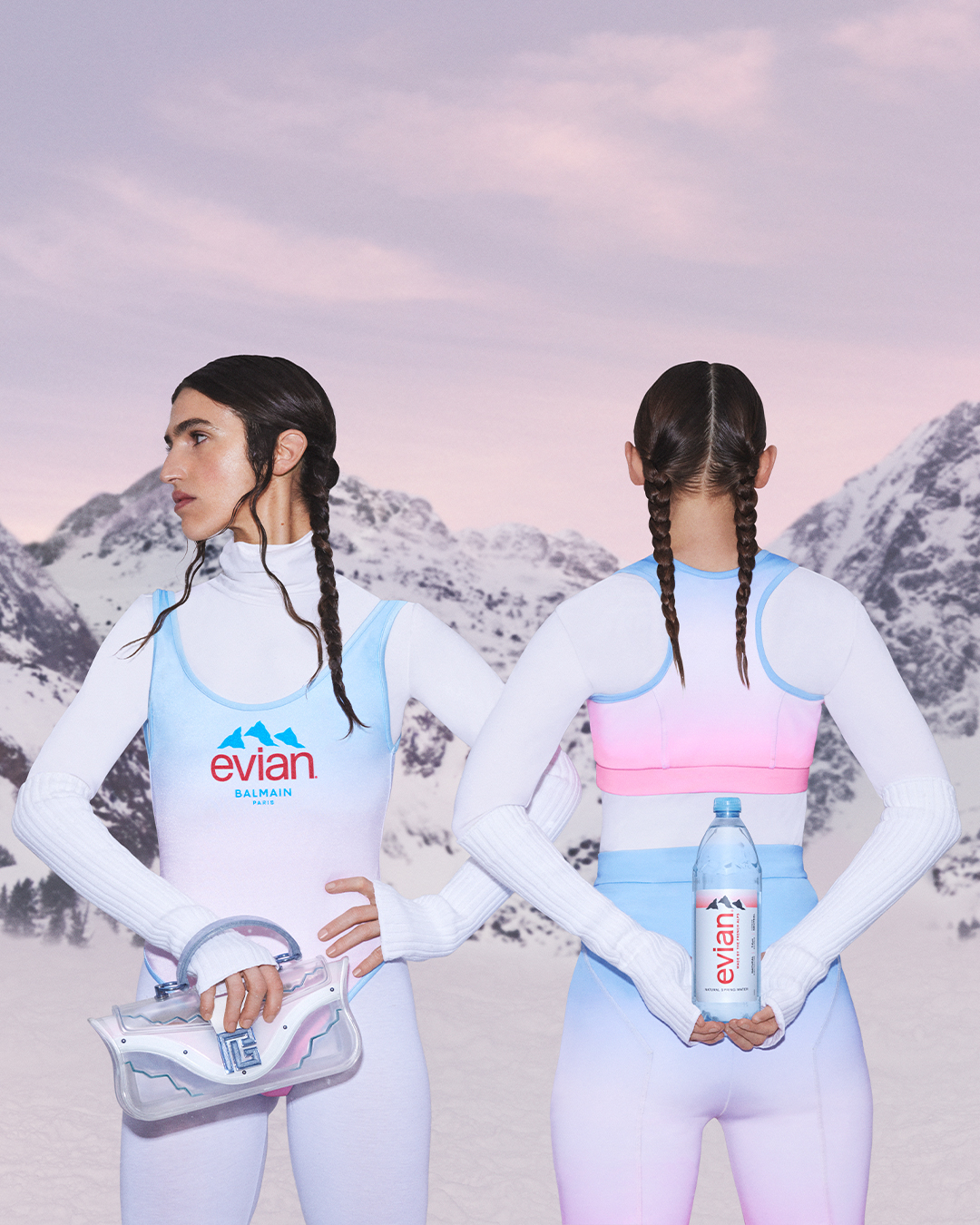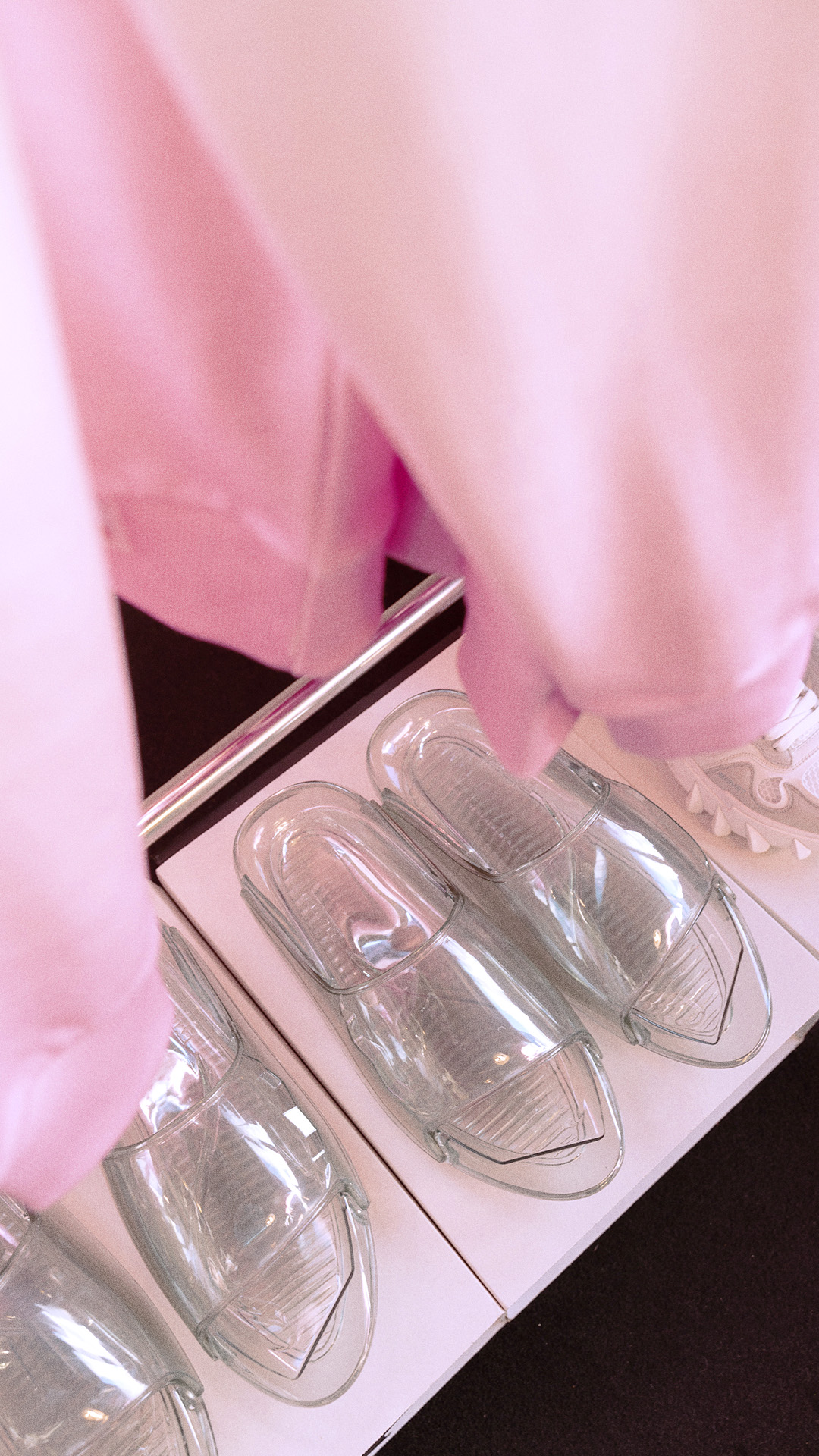 As an extension to the collection, evian and Balmain collaborated with Solaris, a recycling innovation industry leader to highlight the new opportunities presented by recycling plastic waste not suitable for circular economy in the fashion industry.
Together, they developed a surprising new spin on the popular Balmain B-It slider: a sleek and transparent B-It that is entirely crafted from plastic waste that is typically judged to be unsuitable for reuse within the circular product cycle. Solaris also assisted Rousteing's accessory design team, helping create an unexpected take on the house's luxury Blaze handbag, using a 45% plant-based resin mixture to 3D-print the body and cover of the Blaze. The bag's handle and lock logo were also 3D-printed, relying on a 100% rPET material created from recycled evian bottle waste (evian rPET flakes) that doesn't meet circularity standards.
The "Together, Change is Beautiful" campaign was shot by filmmaker and photographer Carlota Guerrero, an artist who aims to portray beauty in a natural and frank way.
Guerrero's film features the highly acclaimed La Marche Bleue dance troupe performing an original dance piece choreographed by founder Leo Walk. "The sequence was choreographed so that the movements would be impossible to perform alone," noted Walk. "Instead, the dancers achieved their goal together, supporting each other and making it clear, through dance, that together, change is beautiful."