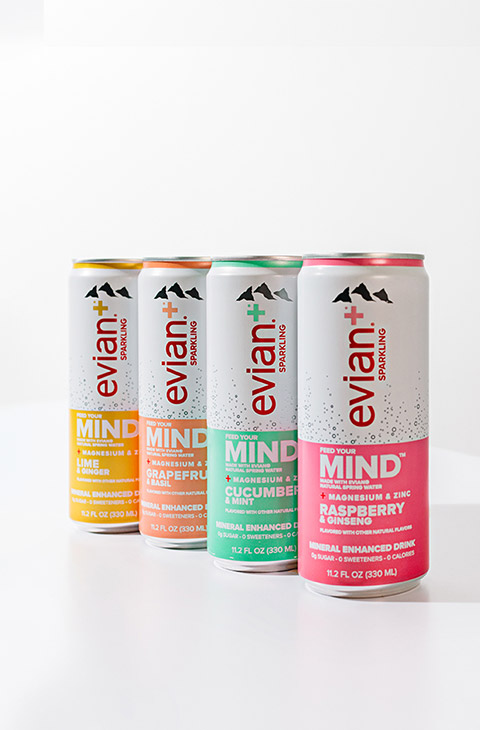 Meet evian+, a delicious sparkling drink created with evian natural spring water and its naturally occurring electrolytes for that crisp, clear taste, enhanced with a hint of natural flavors and added minerals (magnesium and zinc) to invigorate the body and mind.
*evian®+ has 10% DV more of magnesium (Mg) and zinc (Zn) per serving than evian® natural spring water. evian®+ drink: 50mg Mg (12% DV) and 1.1mg Zn (10% DV) per 330 ML serving. evian® natural spring water: 9mg Mg (2% DV), 0mg Zn (0% DV) per 330 ML serving.
evian+ is available in four unique flavor combinations to add a little spark to your thoughts and your taste buds.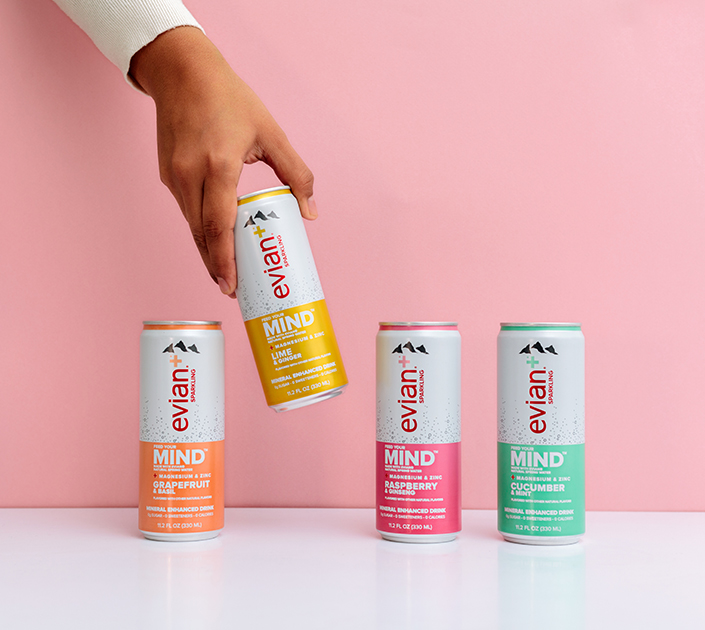 A sparkling drink that tastes as fresh as it is functional
It's the same natural spring water you know and love, enhanced with zinc and magnesium which supports normal cognitive brain function. Enjoy all four tongue-tingling natural flavors with 0 calories, 0 sugar and 0 sweeteners, packaged in recyclable aluminium cans.
Nutritional Facts
Calories

0



Total Sugars

0g



Magnesium 50mg

12%

Daily value

Zinc 1.1mg

10%

Daily value