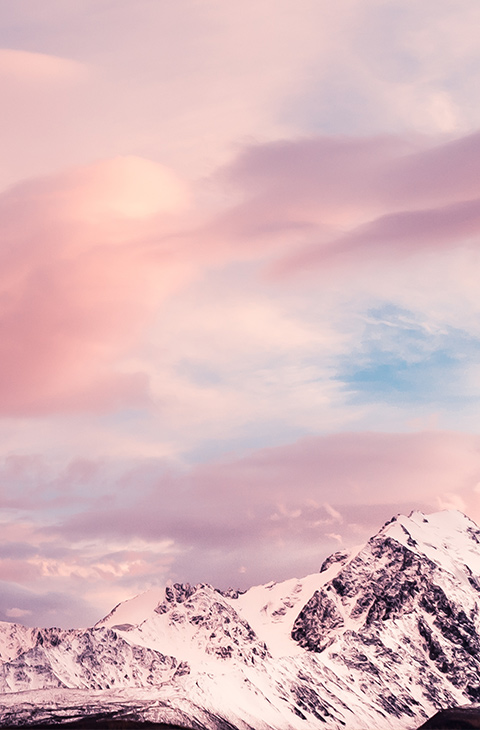 To protect.
To progress.
To celebrate.
Born 50,000 years ago in the French Alps, thirsty for a better future. Welcome to the world of evian.
Young at heart. evian has been shared for over 230 years but settling down was never an option. We thrive on a youthful spirit, open-minded and progressive, to lead continuous change through culture, innovation and sustainability for a tomorrow – and a planet – that is fulfilling to everyone.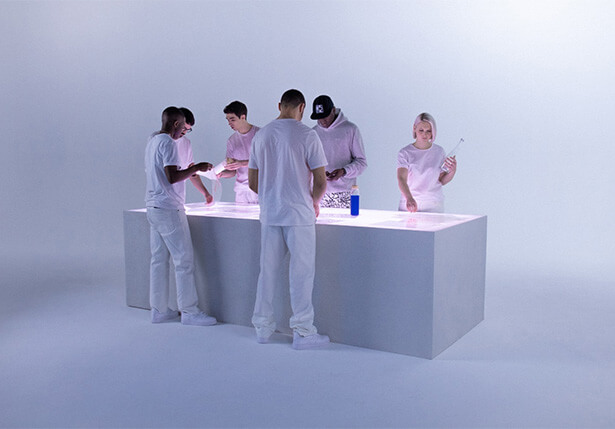 Empowering positive change
We thrive to challenge the status quo, push boundaries and foster multicultural values.
evian is rooted in an open-minded and inclusive spirit, and that's why we work with local communities, governments, activists, designers and thought leaders to pursue the ideas that we'll move us collectively. More than collaboration, we believe in empowering the many to contribute towards positive innovation, sustainability and healthier life. This is also why we have worked and continue to work with multicultural talent from all four corners of the globe.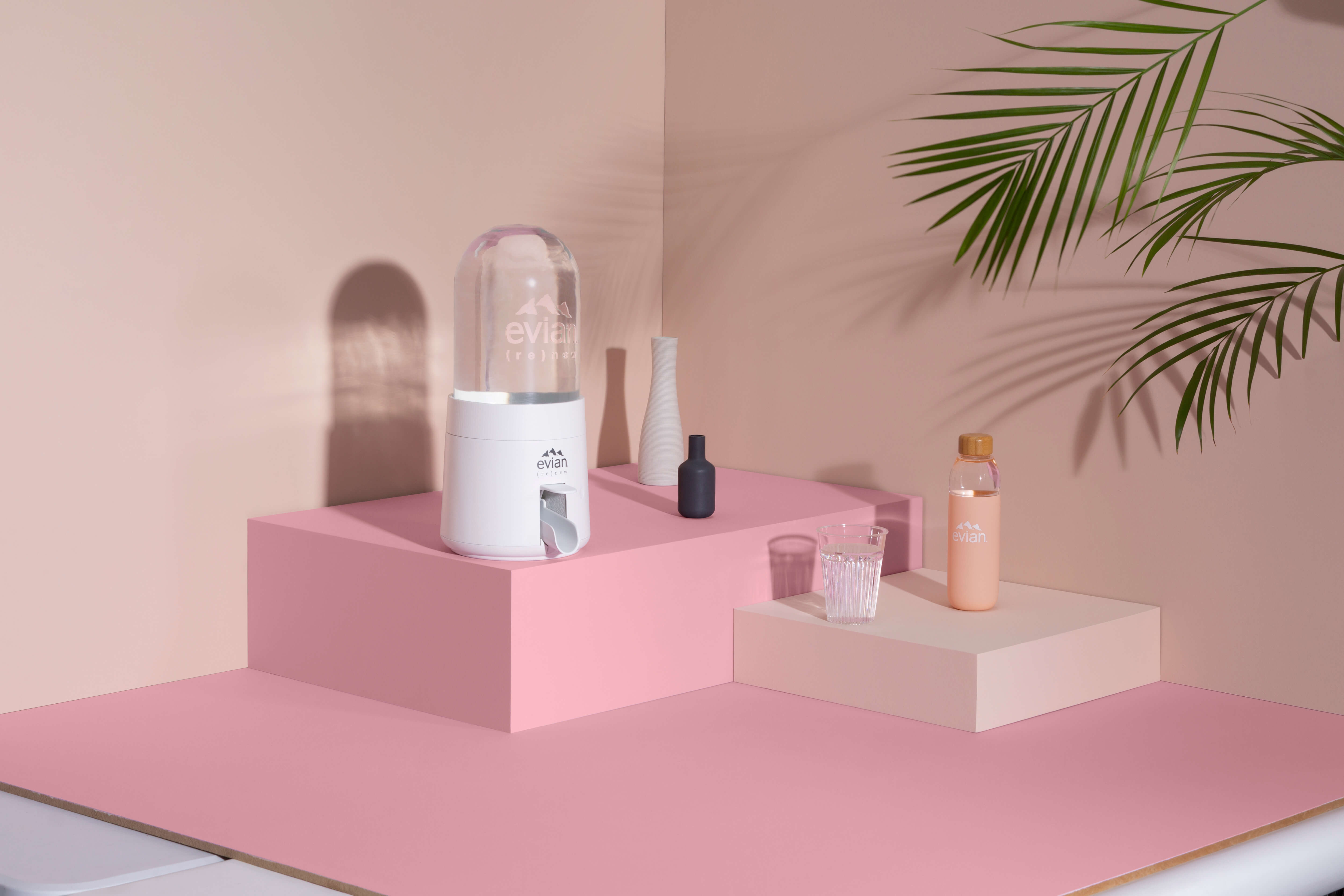 Building a conscious culture
We owe everything to nature, and we're proud to pioneer with new innovations in order to protect and preserve it, while also building consciousness for a more sustainable future. It starts with our brand and three areas of work: the preservation of our source in the French Alps, the continuous development of more sustainable packaging and efficient recycling and finally, the reduction of our climate impact. It's a lot of work, but the future is looking brighter than ever: in 2020 we have been globally certified carbon neutral by the Carbon Trust, while we're committed to being a circular brand by 2025. The best is yet to come.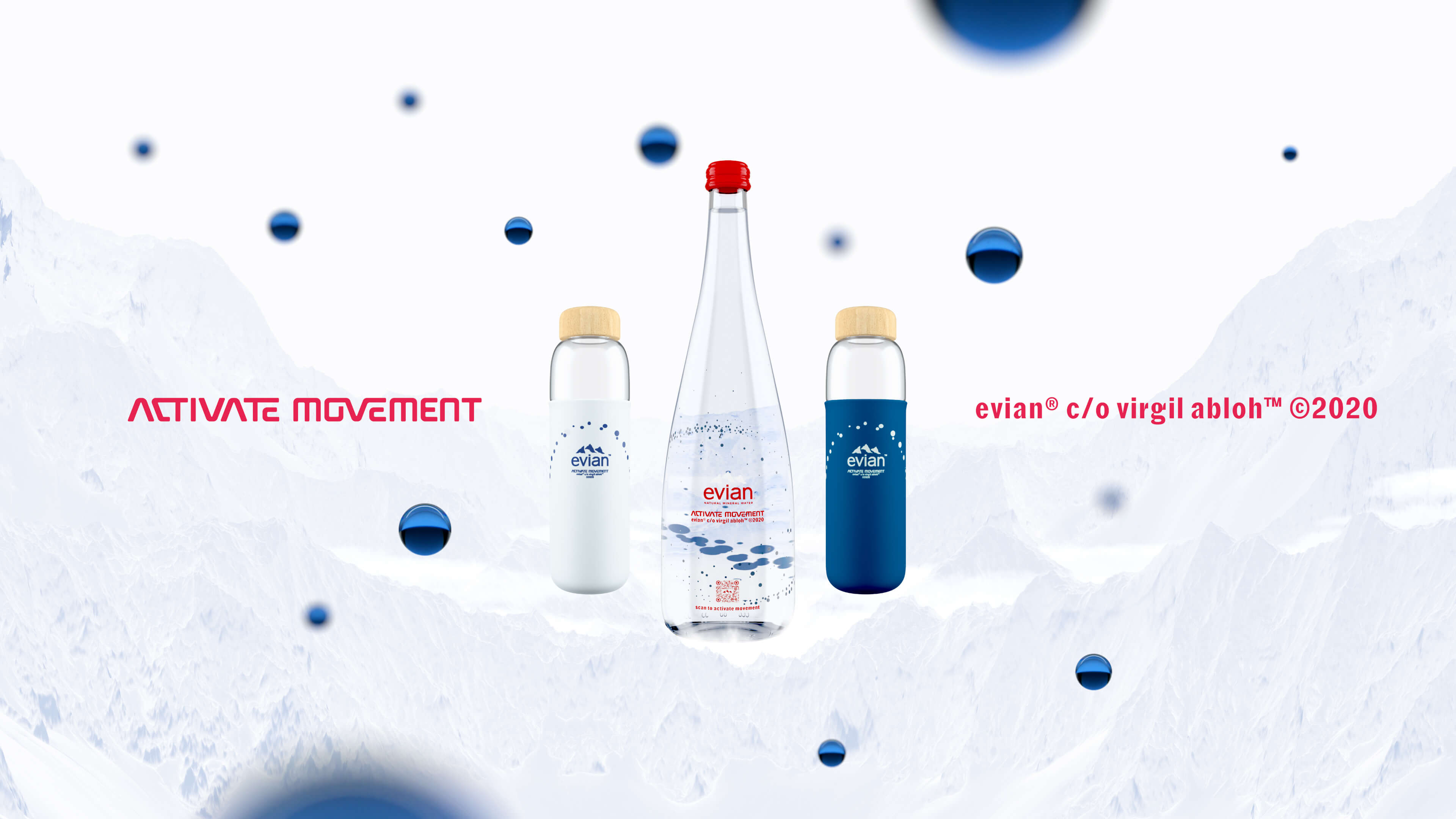 Reinventing evian through collaborations
Over recent years we've extended our collaborative spirit to some of the most creative figures in the fashion and design world. Since 2008, fashion designers take on evian each year to design our now-iconic limited edition bottles. Most recently, we joined forces with Virgin Abloh for the "Activate Movement" program. Initiatives that reinforce evian's design heritage and show that even after 200 years, one can still look fresh.
Find out more.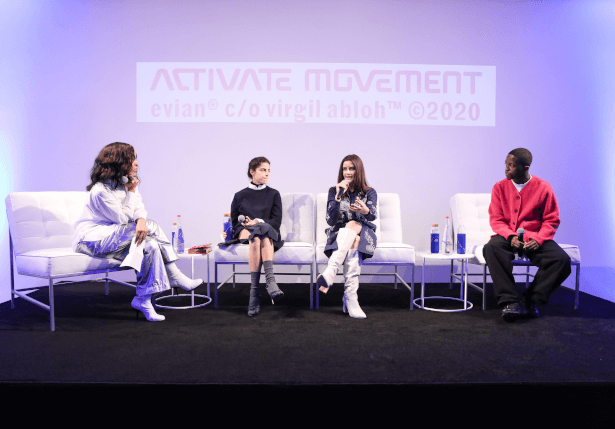 Creating the zeitgeist: evian events
Beyond sports events, we're proud to promote and participate in events that move the culture forward. Whether it's to celebrate the launch of the Colette, mon amour documentary to celebrate the second anniversary of the closing of the famous Parisian shop, or to host a panel discussion to discuss the importance of new sustainable solutions through design practice, each evian event will make you capture the zeitgeist. We hope to see you at one soon!